TDH5PR
Series
Handbedieningen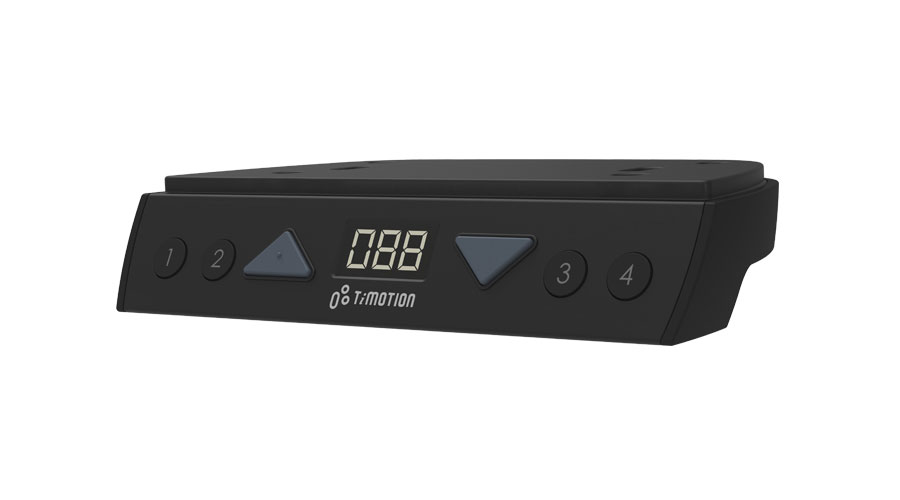 De TDH5PR is een eenvoudige en klassieke handbediening voor in hoogte verstelbare bureaus, uitgerust met een driecijferig digitaal display. Gebruikers kunnen vier voorkeurshoogten definiëren. Het kan gecombineerd worden met de Bluetooth TWD1-adapter en het bureaublad op afstand bedienen met de "Stand Up Pls"-app.
Algemene kenmerken
Maximaal aantal knoppen: 6

Kleur: Case: Black; Plastic key: Blue, deep grey, customized

Opties: Anti-pulling tube

Beeldscherm: 3-digit display shows the height of the desk

Operationeel temperatuurbereik: +5°C~+45°C

4 Memory positions

Classic control for height-adjustable desks

Compatible with the TWD1 (Bluetooth adapter)*

Mounted to the desk front side

*With TWD1, it can control the desk height remotely via the "STAND UP PLS" app.
Standard Dimension (mm)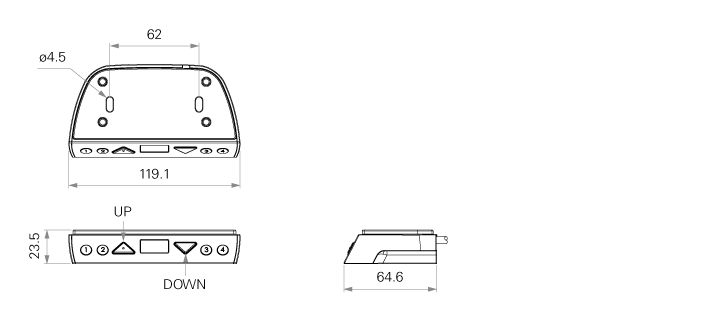 Downloads