Serie
TEK12
Kits diseñados para oficinas de altura regulable
Añadir a la lista de comparaciónAñadido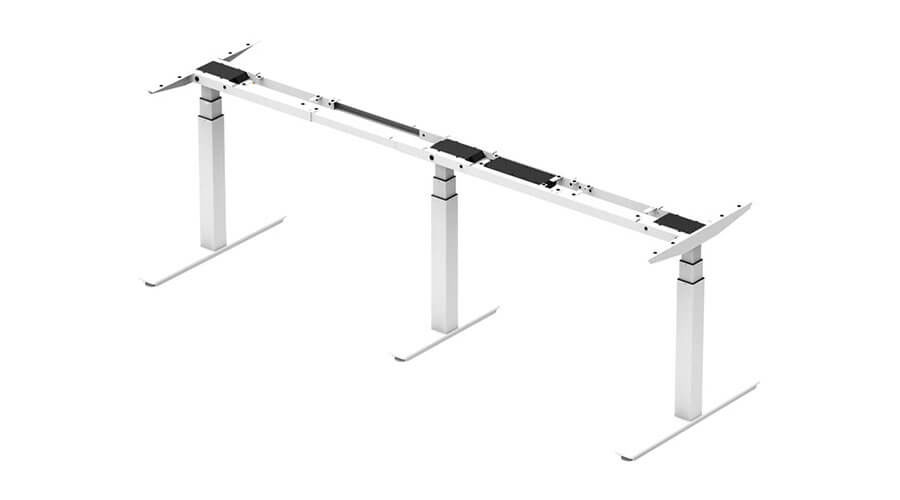 The TEK12 is a rectangular shape desk frame with a collinear three-leg configuration. This provides extra space and ergonomic functionality, especially for long meeting tables. The TEK12 frame kit can also act as an add-on piece that fits smoothly with our original TEK01 desk. This allows you to transform it into the long rectangular desk structure. The TEK12 is the perfect solution for your meeting room.
*Notes: The add-on box is just an additional way to sell this product. Most of the TEK12 are sold as complete set.
Caracterísiticas generales
Frame Orientation: Rectangular


Maximum load: 120 or 150kg

Constant speed: 3 stage column 40mm/s, 2 stage column 33mm/s

Weight of TEK01 Package: 61.3Kg*

Accessories (optional): Enhanced anti-collision feature with t-touch, TFA1/3, TWC

Low standby power: < 0.1W

Multiple column and control options High strength and stability – Steel construction

Modular design – Easily change the TEK01 rectangular desk frame into the three leg conference table configuration

*The actual weight of package may vary due to customer's selection of components.
Descargas de documentos
Añadir a la lista de comparaciónAñadido