Serie
TEK02
Kits diseñados para oficinas de altura regulable
Añadir a la lista de comparaciónAñadido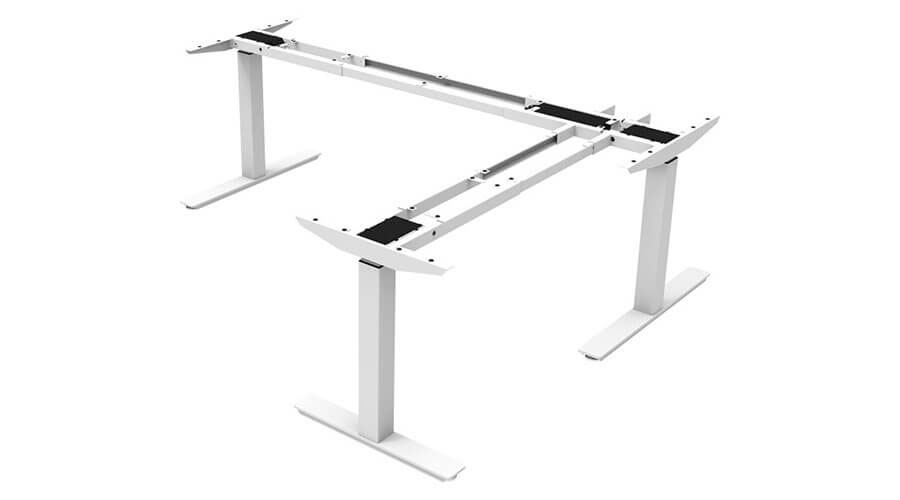 The L-Shaped TEK02 series has a three-leg configuration for additional space and ergonomic functionality.

The TEK02 frame kit can be supplied as* an add-on piece that fits smoothly with the original TEK01 desk, transforming it into the L-Shaped desk once fully constructed. This corner desk allows the user to extend their desk space, creating a stylish yet functional workspace with easy assembly.

*Notes: Add-on box is just a way to sell it. Most of the TEK02 are still sold as complete TEK02.
Caracterísiticas generales
Carga máxima: 120kg or 150kg*

Velocidad constante: 3-Stage Column: Up to 40mm/s*; 2-Stage Column: Up to 33mm/s*

Tipo de estructura: L-Shaped Three Leg Desk Frame

El peso del paquete: 62kg*

Potencia en standby: <0.1W

Accesorios: USB Chargers (TFA1/TFA3), Anti-Collision Sensor (TCS1), Wireless Chargers (TWC)

Multiple column and control options

High strength and stability – Steel construction

Modular design -Easily change the TEK01 rectangular desk frame into the L shaped desk

*It varies upon the selection of components.
L Shaped Height Adjustable Desk Frame Kits - TEK02
Ergonomic Height Adjustable Desk Frame Kits - TEK Series
Descargas de documentos
Añadir a la lista de comparaciónAñadido