TEK08
Series
Height Adjustable Desk Kits
Add to Comparison ListAdded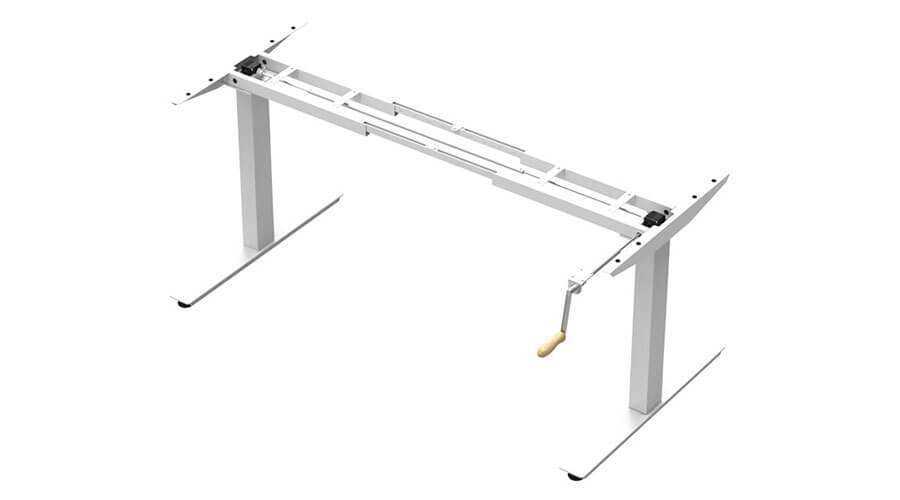 The TEK08 is TiMOTION's manually operated height adjustable desk option for individuals where power may be limited.
Additionally, this two-leg, manual crank solution is an economical choice to TiMOTION's electric-powered adjustable frame selection. The TEK08 is aesthetically the same as the TEK05 except for the manual hand crank, which is positioned where a remote-control handset would usually be displayed.
Benefit of manually operated frame – no power consumption at all, save energy.
General Features
Max. load: 80kg*

Constant speed: Lifting ratio: 3 or 9mm/turn

Frame Type: Manually Operated Desk Frame

Weight of package: 29kg*

High strength and stability – Steel construction

Manually operated by a foldable hand crank which has three material options- wood, metal or plastic.

*It varies upon the selection of components.
Add to Comparison ListAdded