Serie
TEK08
Height Adjustable Desk Kits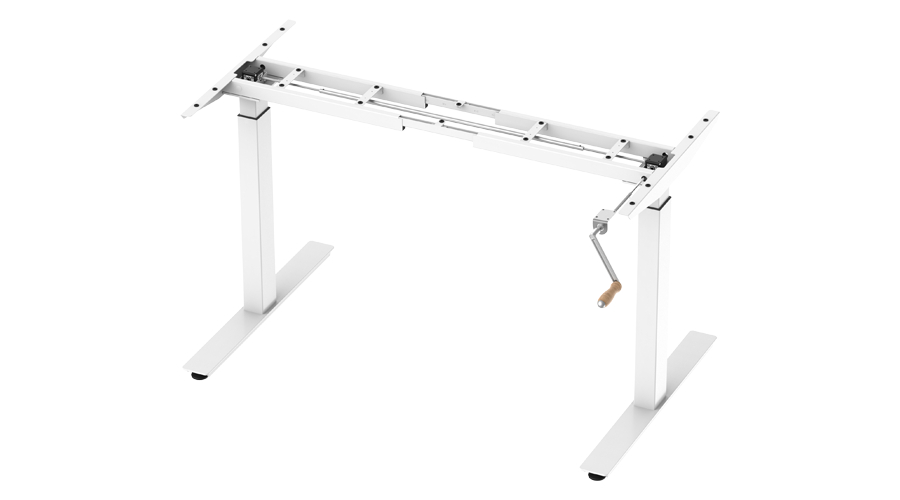 The TEK08 is TiMOTION's manually-operated height adjustable desk option for individuals with limited access to a power source.
This two-leg, manual crank solution is an economical choice for TiMOTION's electric-powered adjustable frame selection.
Aesthetically identical to the TEK05, TiMOTION's TEK08 utilizes more cost-efficient components without sacrificing quality. The TEK08's manually operated hand crank, positioned where a remote-control handset would be displayed, requires absolutely no electricity to function.
Caratteristiche Generali
Carico massimo: 120kg*

Velocità: Rapporto di sollevamento: 3 o 9 mm/giro

Tipo del struttura: Telaio per scrivania a comando manuale

Peso dell'imballo: 29kg*

Alta resistenza e stabilità - Struttura in acciaio

Regolabile manualmente tramite una manovella pieghevole disponibile in tre materiali: legno, metallo o plastica

*Cambia a seconda dei componenti selezionati
Your Reliable Partner For Sit-Stand Solutions
scarica la documentazione