Serie
TEK01
Height Adjustable Desk Kits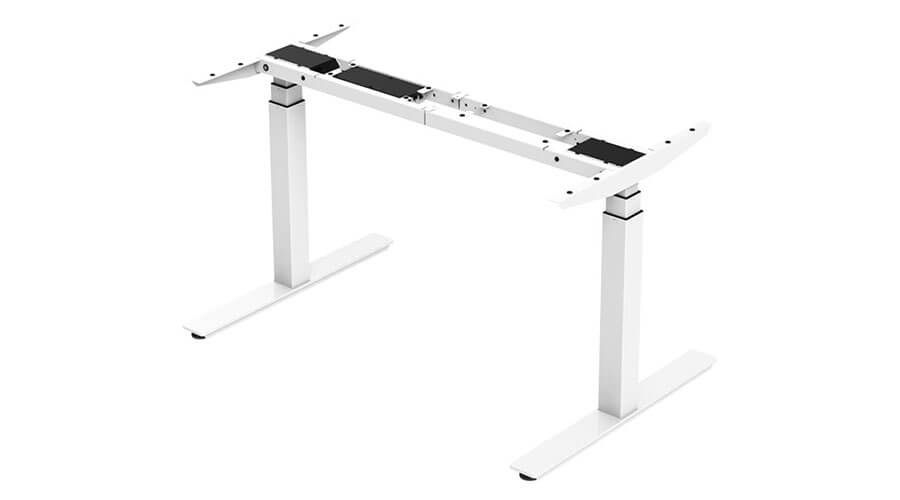 TEK01 is the first ergo kit of the TiMOTION TEK family. This desk frame helped to inspire our original enthusiasm towards enhancing a healthier workplace.

With attention to detail and functionality, the TEK01 is undeniably the most popular model because it meets all the needs for the perfect ergonomic workstation. It has a sturdy steel construction while keeping a slim and clean look. It runs quickly and smoothly but also quietly and safely – the anti-collision being an essential feature of the TEK01. While enjoying the benefits of a sit-stand desk, the <0.1W standby power consumption will allow you to stay green and reduce energy costs.

The TEK01 is also an ideal model to build up your desk series due to its flexibility of design. The adjustable frame width can support tabletops from 1.2m to 2m. In order to optimize your desk design, we provide nine different column styles, three major powder coating colors, and various hand controls that you can easily plug-and-play. And if you'd like to turn your TEK01 frame into a three-column corner or meeting desk, you can purchase an extra add-on box with the essential pieces that fit seamlessly with the original frame.

Lastly, the patented preassembled packaging can effectively reduce your assembly time once you're ready to set it up. It takes only five minutes to assemble this frame!

Undoubtedly, TEK01 is the smartest choice for your everyday height adjustable desk frame.
Caratteristiche Generali
Carico massimo: Fino a 120kg

Velocità costante: Colonna a 3 stadi: fino a 40mm/s*; Colonna a 2 stadi: fino a 33mm/s*

Tipo del struttura: Telaio per scrivania elettrica preassemblato classico

Peso dell'imballo: 33~40kg*

Potenza in standby: <0.1W

Livello di rumore: 39dB

Accessori: Caricatore USB (TFA1/TFA3), Sensore anti collisione (TCS1), Caricatore wireless (TWC)

Opzioni multiple di colonna e comando

Alta resistenza e stabilità - Struttura in acciaio

Kit ergonomico pre-assemblato - Montaggio rapido

*Cambia a seconda dei componenti selezionati
Your Reliable Partner For Sit-Stand Solutions
Greatest Anti-collision Solution for Height Adjustable Desk Application - t-touch
Your Personal Health Mobile APP For Sit-Stand Desks - STAND UP PLS
Assembly Tutorial - TEK01 Height Adjustable Desk Frame Kits
Ergonomic Height Adjustable Desk Frame Kits - TEK Series
scarica la documentazione