Serie
BP-TEK22
Height Adjustable Desk Kits
Aggiungi alla lista dei confrontiAggiunto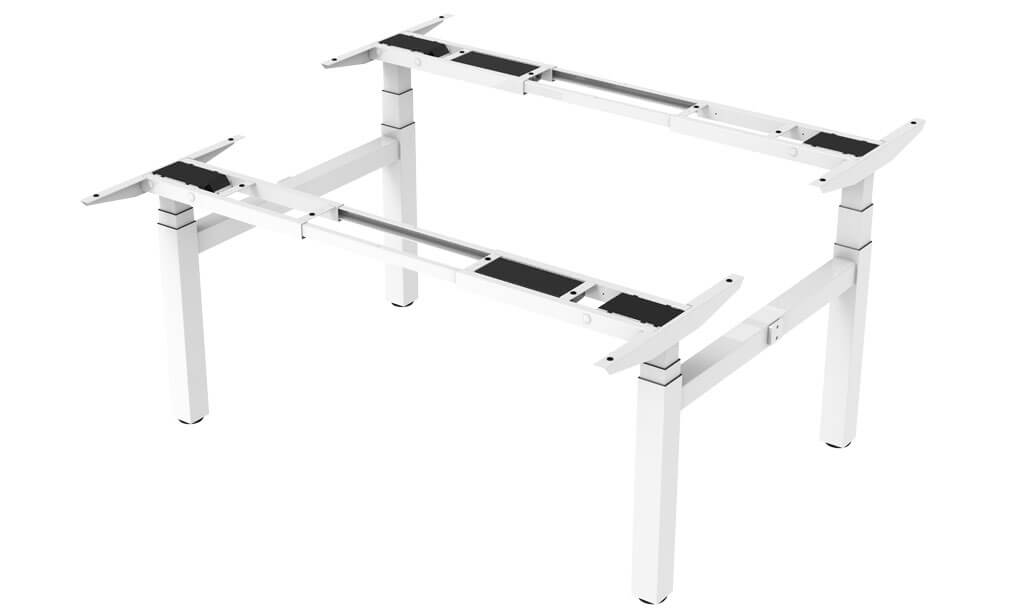 The BP-TEK22 consists of two independent TEK22 ergonomic frame kits that are linked as one module. Acting as a complementary option for open office floorplans, the two height-adjustable frames are connected while facing one another. The BP-TEK22 is a more economical option for a face-to-face desk layout.
Caratteristiche Generali
Max. load: 120kg* (per frame)

Constant speed: 3-Stage Column: 38mm/s; 2-Stage Column: 31mm/s

Frame orientation: Rectangular

Weight of package: 33~40kg*

Standby power: < 0.1W

Accessories: USB Chargers: TFA1/3; Anti-Collision Sensor: TCS1; Wireless Chargers: TWC

Multiple column and control options

High strength and stability – Steel construction

Pre-assembled frame kit – Significantly reduces installation time

*It varies upon the selection of components.
scarica la documentazione
Aggiungi alla lista dei confrontiAggiunto