Height Adjustable Desk Kits
TEK20
Series
Height Adjustable Desk Kits
Add to Comparison ListAdded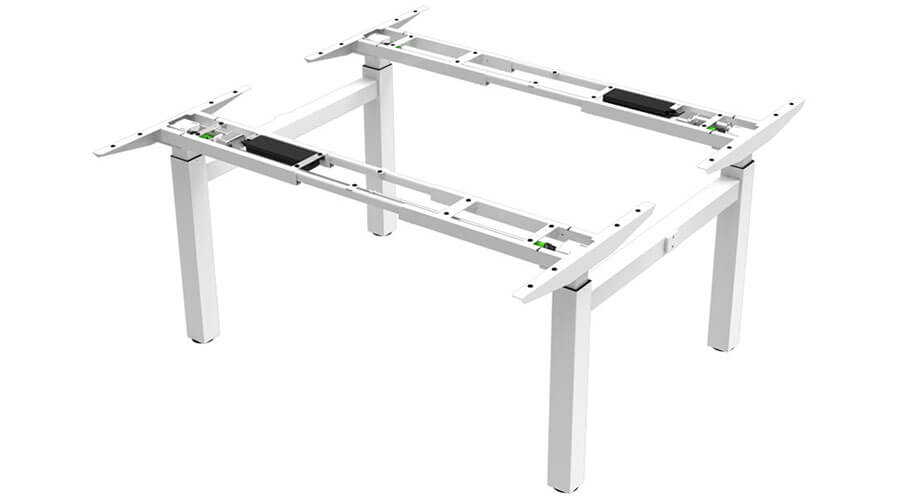 A set of TEK20 kit is constituted with two one-motor height adjustable frames. Unlike most of the one-motor frames in the market that a big motor can be easily seen hanging underneath, TEK20 features clean frame design and quick assembling. It is a more economical option for offices need face-to-face desk layout with tidy look under the desk. Without heavy feet on the floor, it makes cleaning much more easier.
General Features
Frame Orientation: Face to Face; two independent desks linked as one module


Maximum Load: 90 kg (per frame)

Constant Speed: 2 stage column 33mm/s

Weight of TEK20 Package: 68Kg*

Accessories (optional): Enhanced anti-collision feature with t-touch, TFA1/3, TWC

Low Standby Power: <0.1W

Multiple control options

High strength and stability - Steel construction

Semi - Preassembled - Motor and control box are mounted within the frame

*The complete TEK20 package includes 2 sets of TEK05 package and one set of side beam.

*The actual weight of package may vary due to customer's selection of components.
Add to Comparison ListAdded