El TDH9P está equipado con una pantalla digital de tres dígitos. Los usuarios pueden definir cuatro alturas para elegir. Puede trabajar con el adaptador Bluetooth TWD1 y controlar el escritorio de forma remota a través de la aplicación "Stand Up Pls".
Caracterísiticas generales
Número máximo de botones disponibles: 6

Color: Black

Opciones: Anti-pulling tube

Pantalla: 3-digit display shows the height of the desk

Rango de temperatura de trabajo: +5°C~+45°C

4 Memory positions

Touch control for height-adjustable desks

Compatible with the TWD1 (Bluetooth adapter)*

Mounted to the desk front side

*With TWD1, it can control the desk height remotely via the "STAND UP PLS" app.
Dimensiones estándar (mm)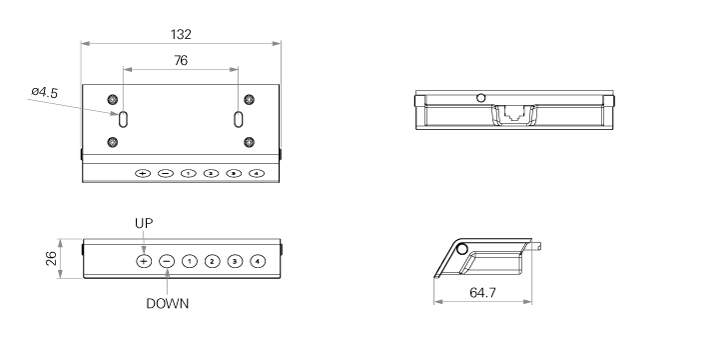 Descargas de documentos