Height Adjustable Desk Kits
TEK28
Series
Height Adjustable Desk Kits
Add to Comparison ListAdded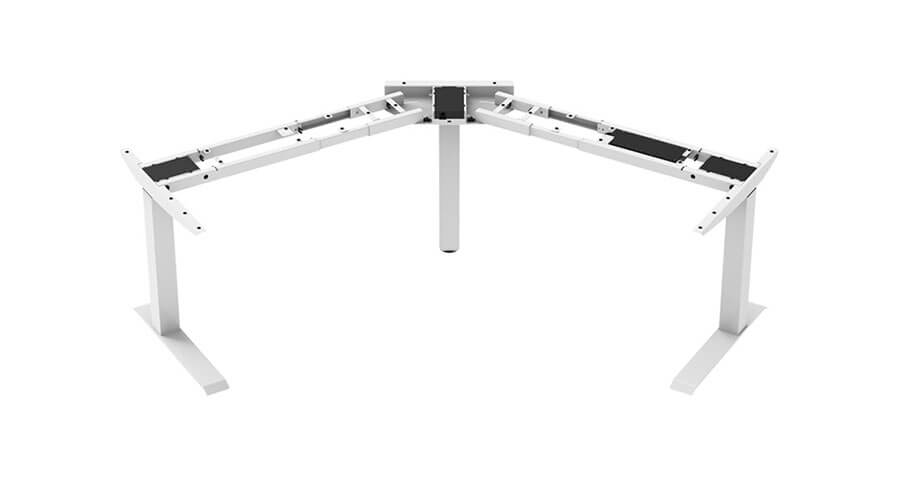 The TEK28 is a three-leg, 90 or 120-degree frame kit that is often used as a height adjustable command center desk.
Its special design provides easy adjustments for the workstation angles, which fits seamlessly to create the unique desk formation upon customer's requirement.
General Features
Frame Orientation: 90° or 120° Shape


Maximum Load: 120 or 150 kg

Constant Speed: 3 stage column 38 or 40mm/s, 2 stage column 31 or 33mm/s

Weight of TEK28 Package: 62Kg*

Accessories (optional): Enhanced anti-collision feature with t-touch, TFA1/3, TWC

Low Standby Power: < 0.1W

Multiple column and control options

High strength and stability-Steel construction

*The actual weight of package may vary due to customer's selection of components.
Add to Comparison ListAdded