The health of employees has now become a priority for companies.
Medical devices have evolved with technology to provide caregivers and patients comfort while administrating and receiving care.
No matter the location, whether it be in a hospital or at a home, nursing needs to be done in both a safe and comfortable environment.
Ergonomic devices are necessary in these places in order to protect healthcare workers from injury.
Due to advancements in technology, these devices are available to enhance the healthcare field. Thanks to the cutting-edge technology development and technologies democratization, the access to this type of device is facilitated.
Since 2005, TiMOTION has continued to develop products to meet the growing demand of innovative solutions.
Electric linear actuators, height adjustable columns, control boxes, batteries, hand controls or footswitches… TiMOTION offers a turnkey, customizable and tailored solutions to meet your customers' needs.
And because details make perfection, we have developed 2 new modern and ergonomic handsets: the TMH12 & TMH16.
These hand controls can be used in many applications such as medical beds, exam tables, or operating tables. They allow patients to change their position (backrest, head, leg rest and height) at any moment and simply.
The TMH12 and TMH16 hand controls can meet all requirements in terms of control, comfort and security. Here are their advantages:
Available with 12 buttons
Possible membrane customization with pictograms
IP rating: IP66W
Options: backlight, safety key, magnetic or classic hook to fix the control
Operating with our TC14 or TC21 control boxes, both TMH12 & TMH16 are able to control up to 5 actuators.
The two fixation systems allow you to put the hand controls close to the patients and caregivers. You can utilize the magnetic feature for easy access, or the classic hook to hang the handset to the bed.
A safety key is an optional feature for this device. It allows the caregivers to take control of the positions on the medical device.
Check out our complete customized solutions for medical beds: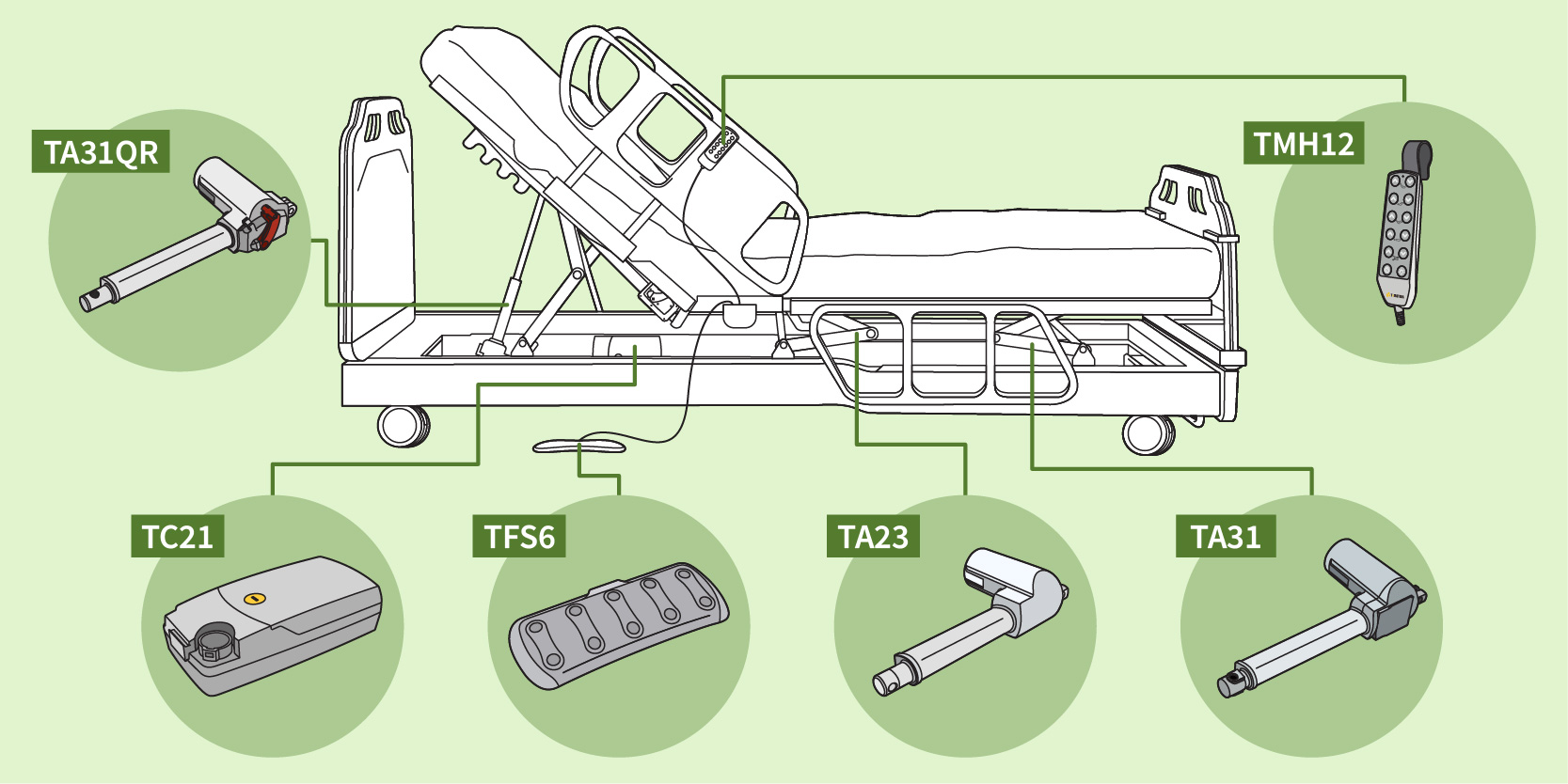 TMH12 and TFS6: hand control and footswitch to control actuators:
Below are our complete customized solutions for medical chairs: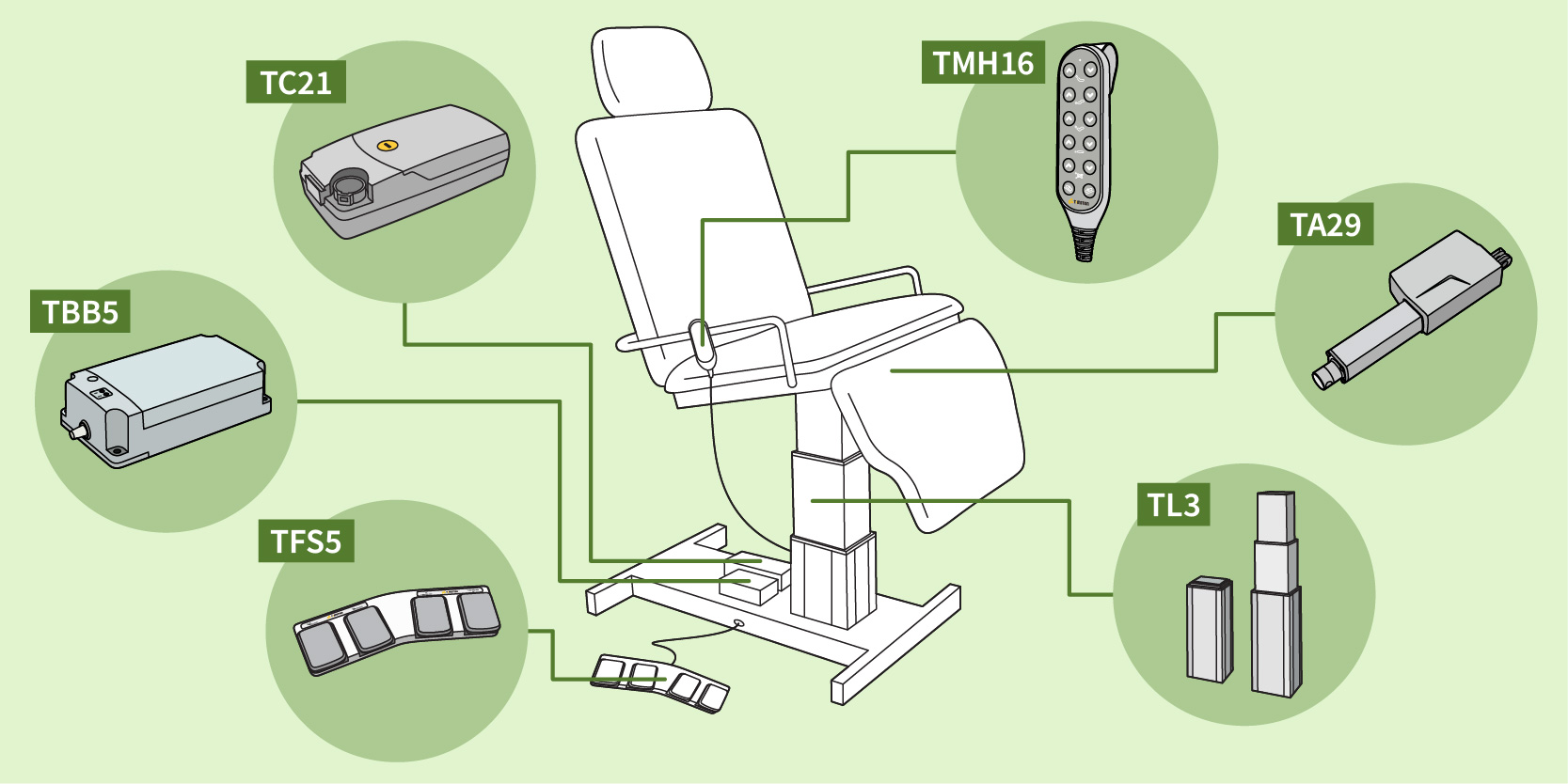 TMH16 and TFS5: hand control and footswitch to manage electric actuators and columns:
Thanks to TiMOTION hand controls, you can easily adjust your equipment.
To get more information about our hand controls or a completely customized solution, contact a member of our sales team.
TiMOTION