Discover how electric linear actuators can improve productivity on production lines. Ergonomic conveyors and height-adjustable packing and assembly stations help reduce absenteeism and prevent musculoskeletal disorders.
Why improve ergonomics in industrial production?
Ergonomics is a significant issue in today's industries. Although assembly and packing lines are becoming increasingly automated, human intervention is still essential in many tasks, hence the importance of ergonomics in the industry.
Repetitive tasks and movements go hand in hand with industrial line work. Sometimes performed in specific postures that are hard on the body, they greatly impact operators' health and well-being.
Poor posture, induced by unsuitable equipment and repetitive tasks, is often the source of muscular fatigue and musculoskeletal disorders. These disorders impact operators' motivation and productivity. Lack of comfort, fatigue, and pain make them less efficient and can lead to accidents and prolonged work stoppages.
Absenteeism at work represents a significant cost for industries. Coupled with the decrease in performance and productivity, the lack of ergonomics in production is a major problem in remaining competitive in the industrial market.
Industrial work is fundamentally necessary for any production plant. Today, factories must rethink their production environments and equipment in order to improve working conditions and preserve their staff. Employee health is a central issue in our society, one that manufacturers can no longer ignore in order to reduce absenteeism, improve productivity and strengthen their employer brand.
Click here to learn more about the importance of an ergonomic posture at work!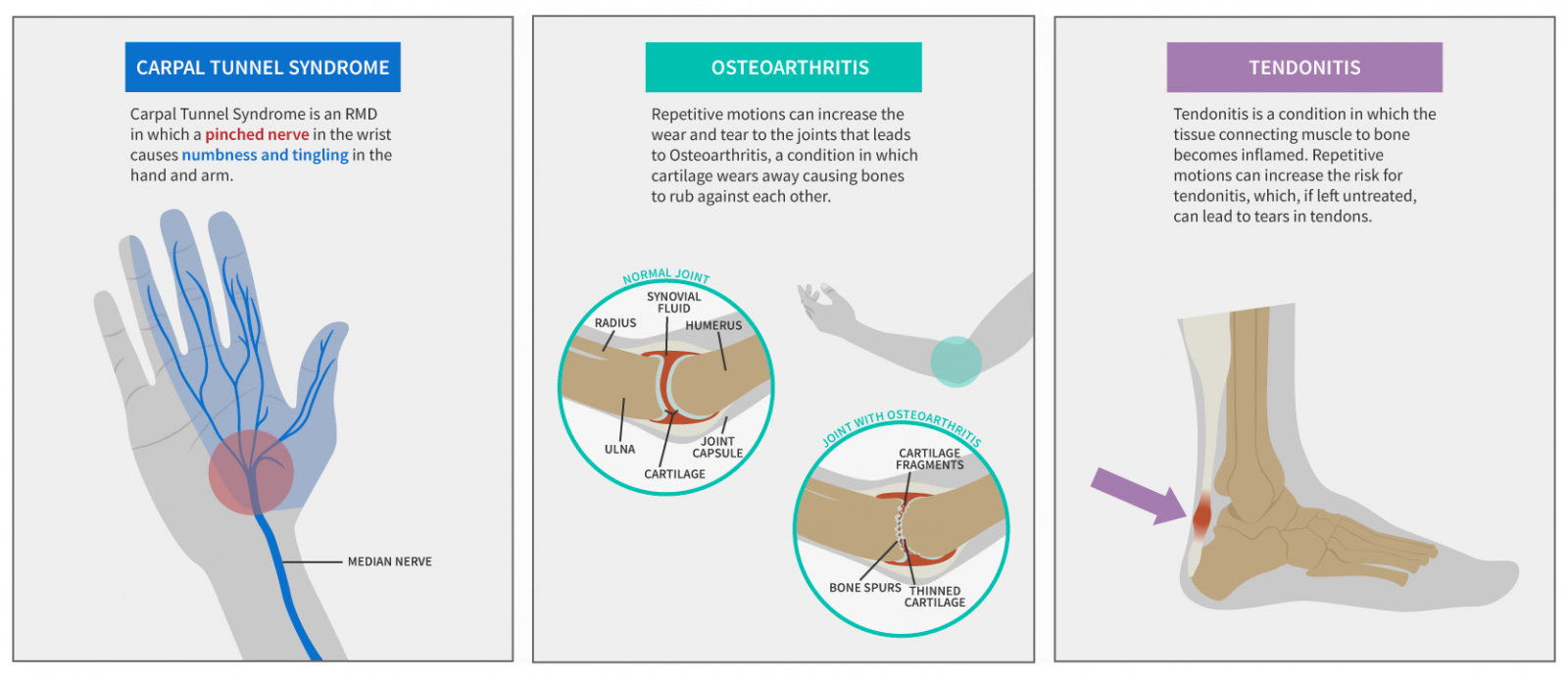 How to improve production and packing lines ergonomics
While standing up regularly at work is highly recommended to reduce the risk of muscle pain and fatigue, working in a static position all day long can have the opposite effect. It is ideal to alternate between sitting and standing regularly throughout the day to keep the body moving and allow muscles to relax.
TiMOTION offers electric linear actuators that will adjust the height of assembly and packing equipment while improving ergonomics in the industrial production line. Conveyors, packing stations, and ergonomic workstations allow alternating sitting and standing positions, as well as adopting a beneficial posture for the body.
The height adjustment of industrial furniture such as shelves or tables permits the positioning of material or products at the right height and limits unnecessary and risky movements.
Do you want to know more about our solutions for ergonomic workstations? Check out our dedicated article!
Designing an ergonomic production line allows manufacturers to facilitate the execution of tasks and optimize the production flow. A safer and more suitable working environment and equipment will make operators more comfortable, more motivated, and more productive while reducing the risk of accidents and absenteeism.
Discover our telescopic columns for ergonomic packing stations.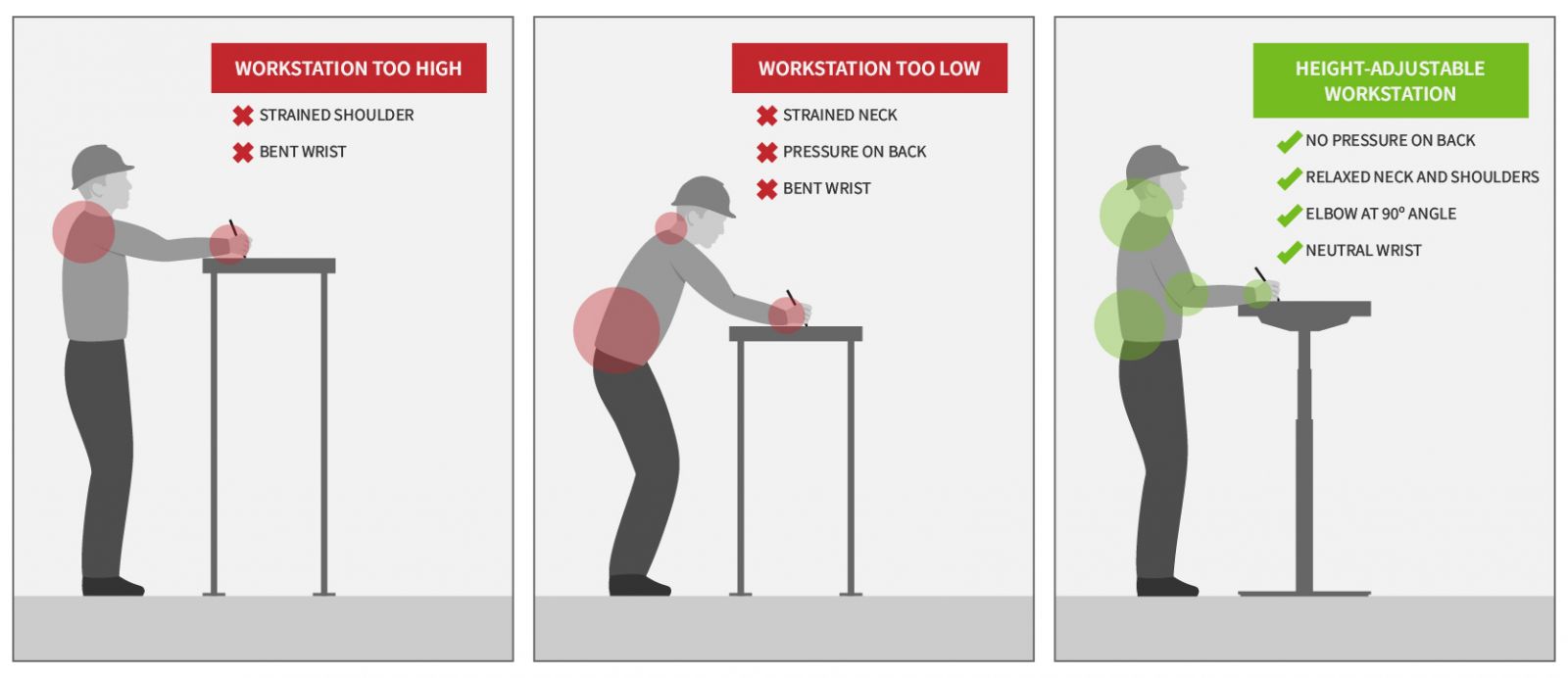 Improving the ergonomics of industrial production lines with electric linear actuators
TiMOTION manufactures industrial electric linear actuators designed to adjust production and packing equipment. Whether it's actuators, columns, or gearmotors, our electric motion devices support high loads and can withstand harsh industrial environments.
Our electric linear actuators for industrial production lines are compatible with most control systems and are easy to integrate. They offer a high level of control and precision, ideal for complex industrial processes.
To learn more about our electric actuators for ergonomic conveyors, click here.
For more than 15 years, TiMOTION has been supporting its customers in the development of their industrial projects. Contact a local sales representative and start yours!