With telescopic columns and electric linear actuator solutions for industrial workstations, enjoy smooth, quiet, and easy-to-control height adjustment. Our telescopic columns and electric linear actuators will bring ergonomics and safety to any technical workstation.
Height adjustable industrial workstations for more ergonomics and safety
Regardless of the industry, the demand for ergonomic workstations has increased significantly in recent years. While they are becoming more common in offices, they are also very popular in industrial environments. Ergonomic workstations help meet productivity requirements but also compensate for tasks that are often difficult and uncomfortable.
Industrial electric workstations allow employees to adapt the workstation to meet their needs and adopt an ergonomic posture. We know today that posture at work directly affects the health of employees and the productivity of companies. By preventing back pain and other musculoskeletal disorders, ergonomic industrial workstations limit absenteeism, demotivation, and lack of efficiency caused by pain.
Creating comfortable and safe work environments with adjustable technical workstations can help prevent these discomforts. To learn more about the impact of an ergonomic posture at work, read our dedicated article.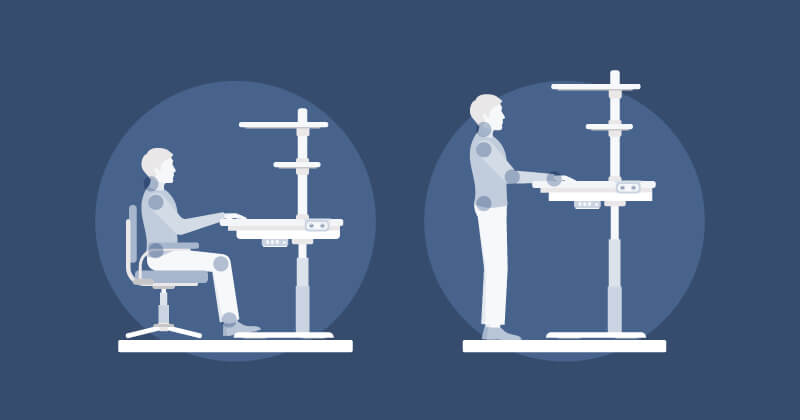 Electric linear actuation solutions for ergonomic industrial workstations
With over 15 years of expertise in electric linear actuation, TiMOTION provides lifting columns and electric linear actuators specifically designed for industrial and technical workstations.
They can be found in all types of technical workstations, such as height-adjustable workbenches, assembly, and packaging tables, laboratory benches, and control stations.
Easy to integrate and use, they bring functionality and flexibility to your height-adjustable workstations and allow your users to meet the ergonomic and safety requirements.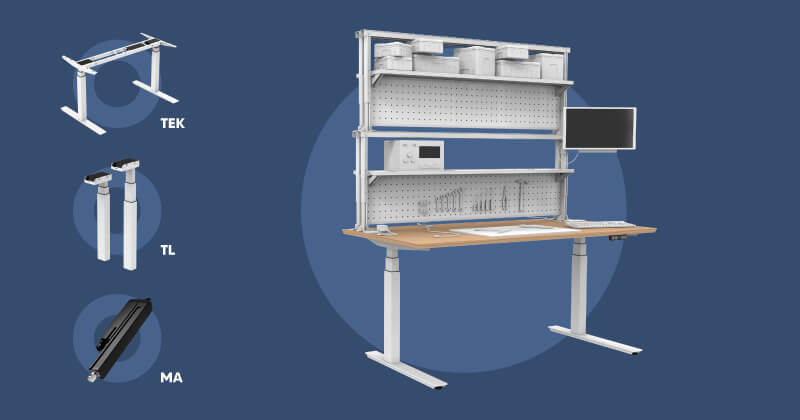 Our height-adjustable telescopic columns for industrial workstations can push up to 4,500 N. Providing stable and quiet movement, they are designed with 2 or 3 levels, and with motor or in-line housing. Our different designs and colors will fit all your types of workstations and industrial work environments.
Our electric frames for technical workstations are delivered in pre-assembled kits that permit quick and easy assembly. Particularly quiet, they have a high load capacity and are available in many possible configurations that will adapt to all your needs (straight, angled, parallel, 120°, etc.).
Height adjustable workstations can also be equipped with electric linear actuators to fit your needs. TiMOTION offers a range of robust electric linear actuators well suited to the industrial environment. They will withstand the most demanding environments with a load capacity of up to 10,000 N and an optional IP69K protection rating.
Discover our electric linear actuator solutions for industrial workstations in this video!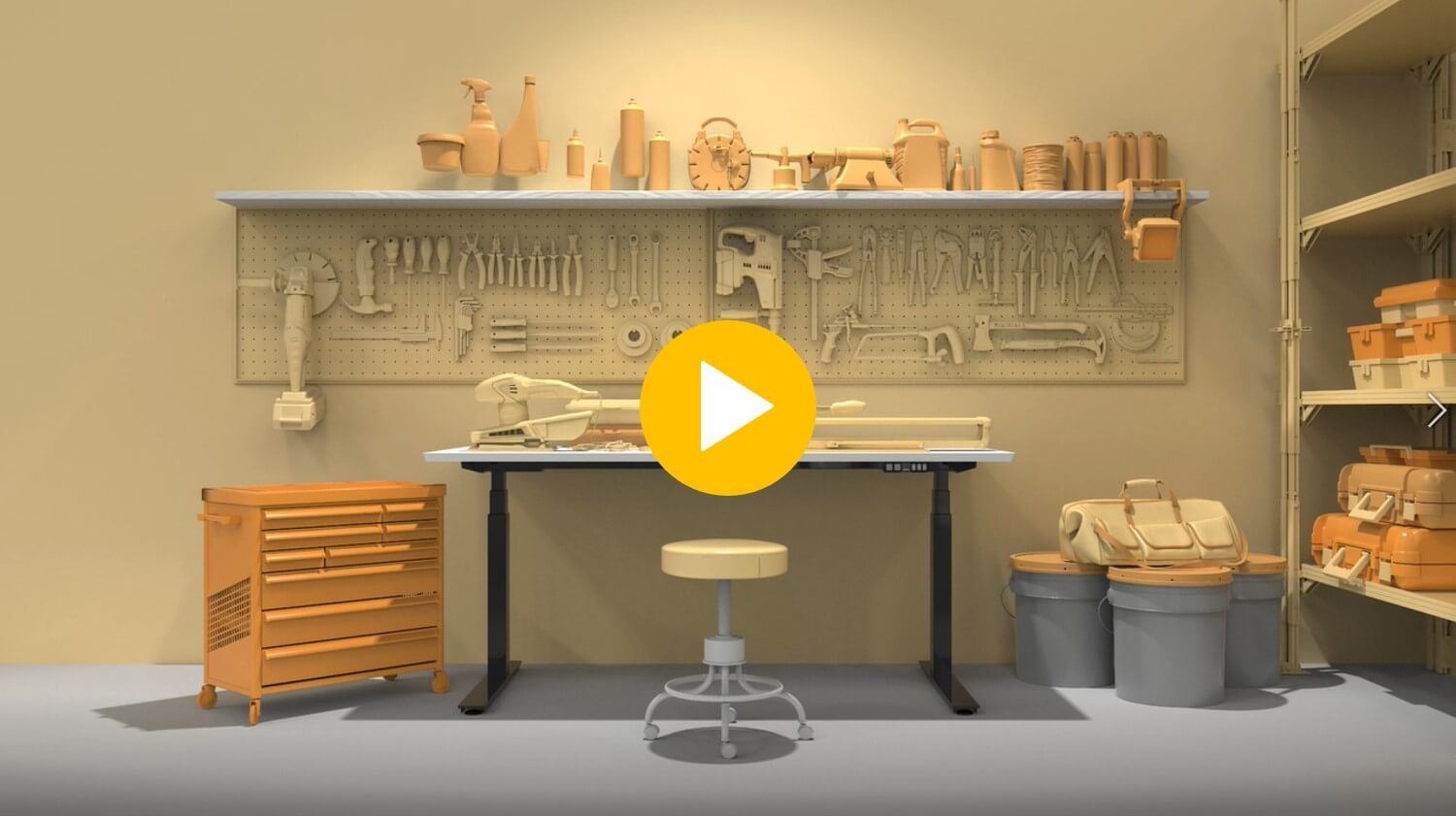 TiMOTION provides reliable, complete, and highly customizable electric linear actuation solutions. We offer a wide range of hand controls and accessories that will bring even more functionality to your ergonomic industrial workstations (USB or induction charger, anti-collision sensor, Bluetooth receiver for remote control, etc.).
Easy to install and easy to use, our workstation electric linear actuator systems are compatible with all your needs.
Would you like to know more about our products or be advised by an expert? Contact the sales department nearest you!