Serie
TEK23
Height Adjustable Desk Kits
Aggiungi alla lista dei confrontiAggiunto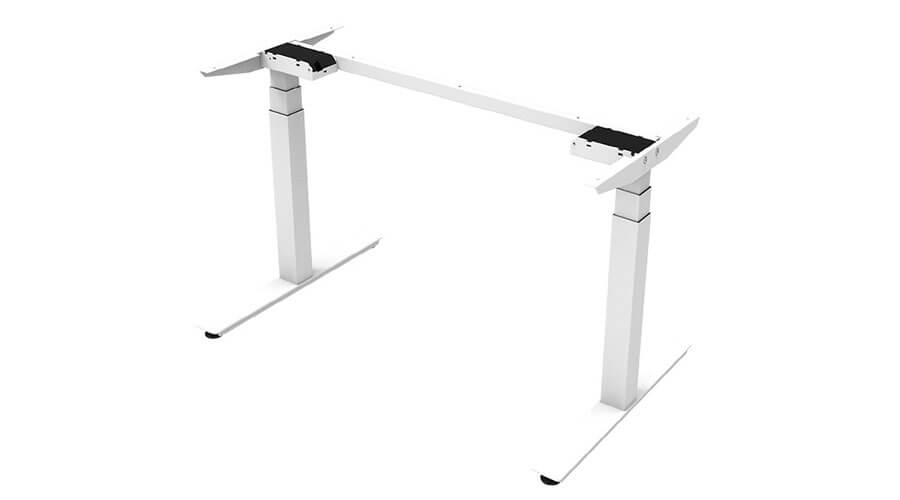 The TEK23 is an economic height adjustable desk frame with two motors. With the single crossbar structure design, the TEK23 allows you to own an inexpensive sit-stand desk while still providing stability and strength. The fixed 1160mm frame width is suitable for most common 1200mm desktops. It is also suitable for all the TL series columns, and you can enjoy all the electronic features as well by selecting the matching control box and handset. The TEK23 is your best choice for an economic, two-leg, height-adjustable desk solution.
Caratteristiche Generali
Frame Orientation: Rectangular


Maximum Load: 120kg

Constant Speed: 3 Stage Column 38mm/s, 2 Stage Column 31mm/s

Weight of TEK23 Package: 28.3kg*

Accessories (optional): Enhanced anti-collision feature with t-touch, TFA1/3, TWC

Low Standby Power: <0.1W

Multiple control options

High strength and stability – Steel construction

Semi-Preassembled – Motor and control box are mounted within the frame

*The actual weight of package may vary due to customer's selection of components.
Aggiungi alla lista dei confrontiAggiunto