The all-terrain vehicle (ATV) has stood the test of time by evolving far beyond its off-road racing roots and as a recreational toy to become an indispensable tool in service to a wide range of industries from farming, agriculture, ranching, industry, and even construction.
If necessity is indeed the mother of invention, we have vehicle users themselves to thank for devising and improvising many commonly indispensable ATV applications in use today.
Like ATVs and their workhorse cousin, the Utility Task Vehicle (UTV), the electric linear actuator is a small component that returns immense benefits. Equipment incorporating electric linear actuators, including ATVs and UTVs, benefits from customization, increased performance, and lower maintenance costs.
Harsh environments, overloading, rough handling, and a dusty atmosphere are the most common factors that may hinder the optimal functionality of construction and manufacturing equipment. TiMOTION's Industrial Motion electric linear actuators are tough enough to withstand a wide range of temperatures and environmental conditions and are proven to be dependable throughout their lifetimes.
TiMOTION Actuator Solutions for ATVs/UTVs
It's a fair point that ATVs and UTVs can't match the transport endurance of a pick-up truck, the hauling strength of a farm tractor, or rival the raw power of traditional construction equipment such as dump trucks or excavators. Yet the smaller size of ATVs and the versatility of UTVs permits easy access to off-road or even no road sites across many acres or where no conventional vehicle can travel to accomplish a wide variety of jobs.
Actuator technology plays a critical role in optimizing the efficiency of off-road vehicles. In agriculture, for example, ATVs and UTVs – enhanced through the capabilities of electric actuators – can quickly and easily transport supplies in the vehicle's rear tilting dump box. The use of actuators ensures the simple and stable operation of the vehicle's dump bed.
TA2 and TA2P Series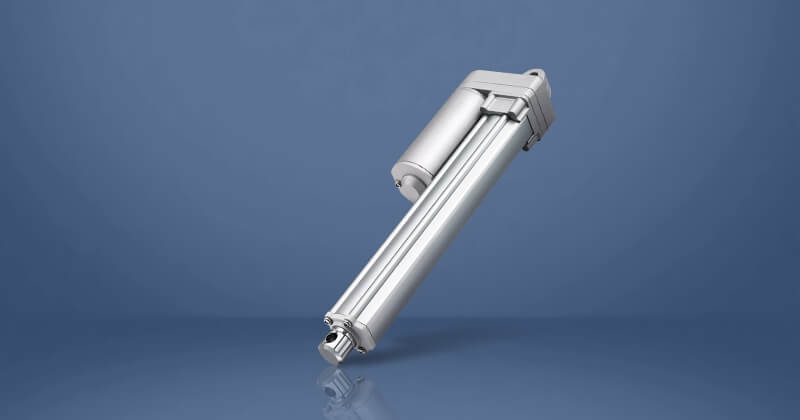 The TA2 and the TA2P are compact, robust, and perform well in specific outdoor environments. This linear actuator series is perfect for use where force and capacity are essential in areas where space is at a premium.
A more powerful motor permits the TA2P to handle load ratings up to 3500N while retaining its compact size. The TA2 supports loads up to 1000N. In addition to its high-power motor, the TA2P linear actuator is available with multiple choices for feedback sensors, as is the TA2 and many of our other actuators. Industry certifications for the TA2P linear actuator include IEC60601-1 and ESC06061-1, while the TA2 and TA2P are both recognized to the EN61000 standard.
MA Series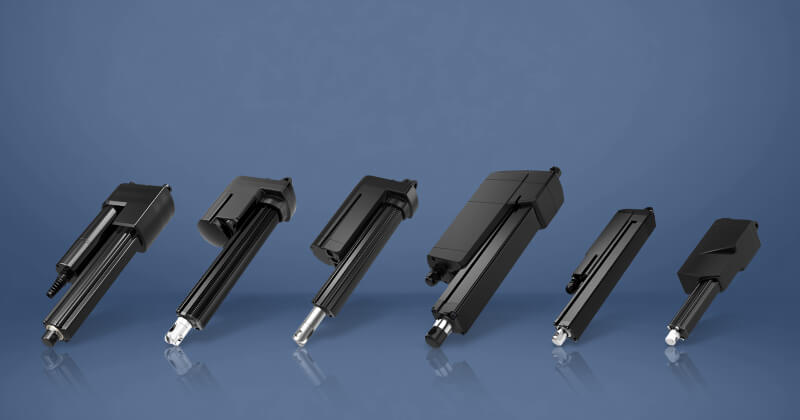 Our MA series actuators are ideal solutions for durable applications and a long life cycle, such as outdoor weather and an all-terrain environment. They come with optional Hall sensors or POT, and their optional IP69K sealant makes the MA series actuator remarkably suitable for harsh environments.
The MA1 is rated for up to 4500N, with even higher loads available upon request. It can be rated up to IP69K and is ideal for heavy-duty machinery, industrial equipment, and off-road vehicles. The MA1 can cope with harsh weather and withstand cleaning by high-pressure water jets.
Also, a durable, outdoor linear actuator, the MA2 supports loads up to 8000N. The MA2 also has optional Reed switches along the outer tube, allowing users to adjust the stroke length. For improved control and accuracy of motion, the MA2 is a customizable linear actuator with many different feedback options depending on the application requirements.
Our brand new intelligent electric actuators MA2T and MA4 are equipped with the T-Smart function. With T-Smart, the actuator has a built-in circuit board with a microprocessor that can operate without a control box.
As rugged and durable as our other MA series actuators, MA5 is a powerful actuator capable of pushing up to 3500N with a duty cycle of up to 25 percent. But the MA5 also has an optional grease chamber that allows for additional ingress protection and additional field serviceability to increase the life of the unit in the harshest of environments.
These linear actuators are designed with optional IP ratings of up to IP69K or IP66D, making them exceptionally efficient in a demanding industrial environment or harsh outdoor setting.
The Ingress Protection (IP) is a standard defined by the International Electrotechnical Commission (IEC). IP69K provides the highest level of protection against solid contaminants (dust and microscopic components) and can withstand all kinds of water splashes, including close-range, high-pressure, high-temperature spray downs.
JP4 Series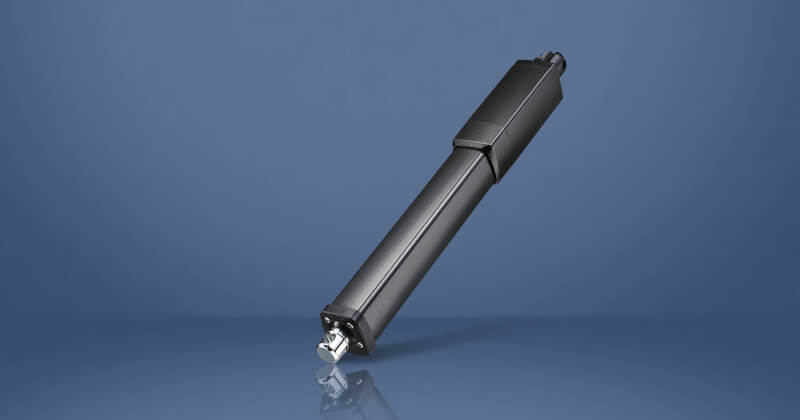 TiMOTION's JP series inline actuators are ideal durable solutions designed for compact spaces. The JP4, which supports loads up to 4500N, is most similar to the JP3, which supports loads up to 2000N. However, the JP4 is designed for industrial applications that require higher load and speed.
Both come UL73 recognized, while optional Hall sensors and their optional IP69K rating make the JP series suitable for harsh environments.
Optimizing ATV convenience and UTV efficiency
TiMOTION's actuator technology acts as the proverbial linchpin to optimizing the convenience and efficiency of ATVs and UTVs for users. Our array of linear actuators helps vehicle operators more conveniently haul all manner of loads across unforgiving terrain and empty their dump boxes without the physical exertion of raising the beds manually.
TiMOTION's industrial linear actuators are rugged enough to withstand a wide range of temperatures and environmental conditions and are proven to be dependable and precise. Because TiMOTION is vertically integrated, we can offer economical alternatives to hydraulics and pneumatics, as well as the legion of overpriced, unsatisfactory linear actuator products out there. Add to that, timely service and TiMOTION is uniquely suited to handle all your project needs.
To learn more, please contact our sales team.