Reimagine your workspace with the TDH8P, featuring a reinvigorated design intrinsic to the TDH8 and TDH8D series handsets. Available with a wide range of color options for the outer frame, equipped with a three-digit display and four memory buttons, there's no better way to personalize your desk. Compatible with the TWD1 Bluetooth adapter, users can easily control the desk height through TiMOTION's "STAND UP PLS" app.
Caratteristiche Generali
Numero massimo di pulsanti: 6

Colore: Case: Black
Frame: Multiple color options

Opzioni: Metric or imperial display, back light

Display: 3-digit display shows the height of the desk

Range di temperatura di esercizio: +5°C~+45°C

4 Memory positions

Compatible with the TWD1 (Bluetooth adapter)*

Front mounted desk installation

*With TWD1, it can control the desk height remotely via the "STAND UP PLS" app.
Dimensioni standard (mm)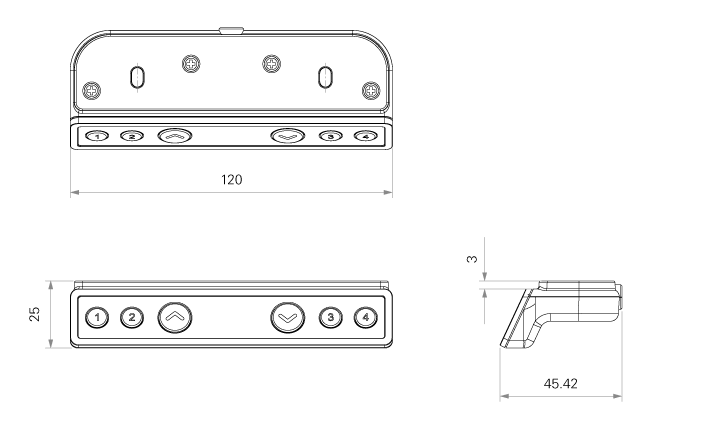 scarica la documentazione