Both in today's work life and in the comfort of the home, having customizable workspaces is a must. Whether you are working in your kitchen or in an office space, lifting columns allow you to make your workspace whatever you need it to be.
Our TL10H is one of our newest lifting columns. It is both sturdy and has a great lifting capacity of 120kg (264 lbs) per column, making it an excellent choice for industrial and home/office spaces. These lifting columns move quietly and smoothly, guaranteeing not to create a disturbance in their environment.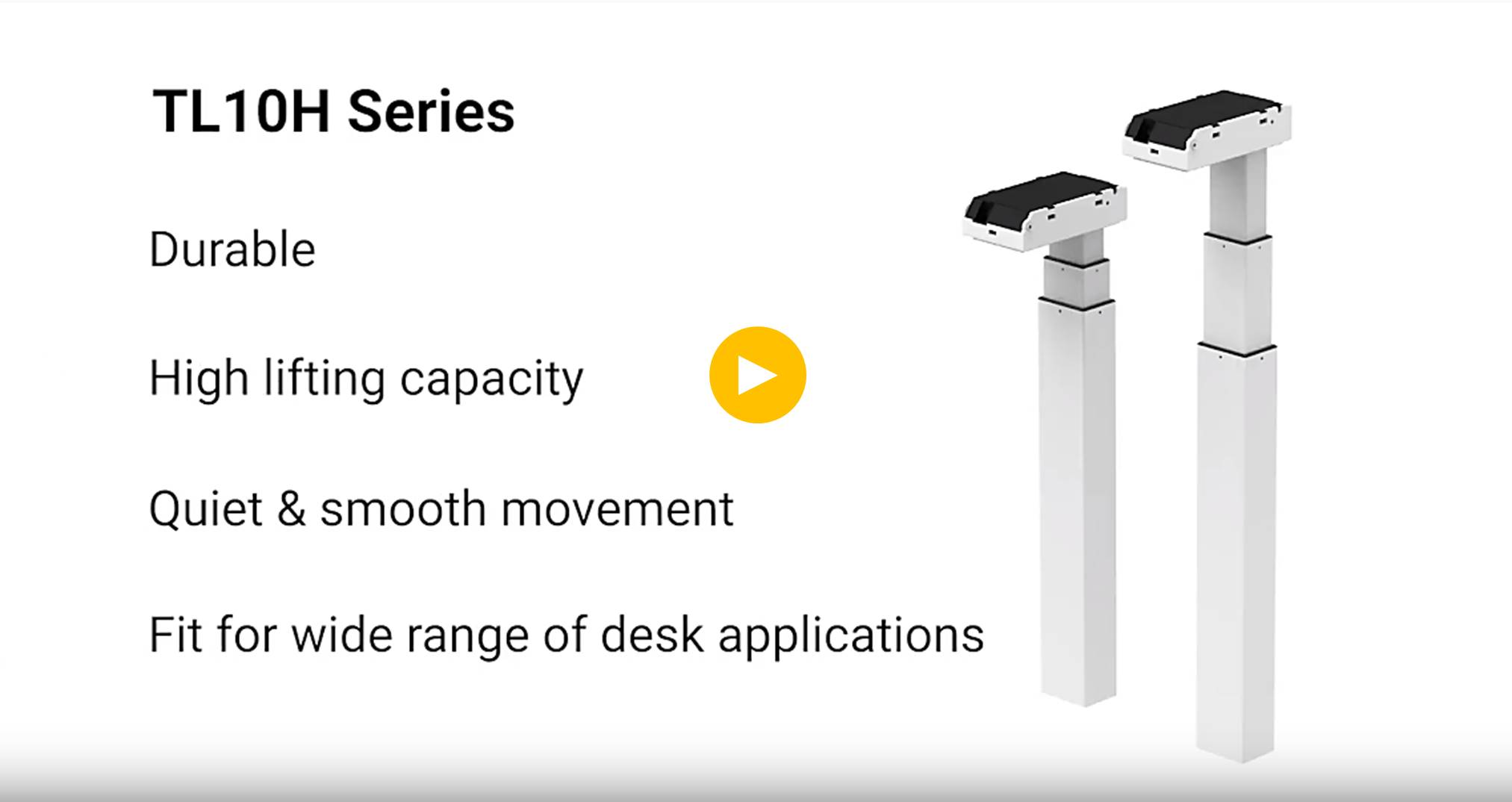 See how versatile the TL10H is below:
Adjustable desks are one of today's biggest office trends! Sitting all day has been linked to major health issues like back pain, weight gain, joint stiffness, and so much more. No wonder they are calling sitting all day "the new smoking." With an adjustable desk, you are taking charge of your health by getting up, being more active, and helping your body burn more calories throughout the day.
Industrial workstations need to be able to hold a lot of weight. Since the TL10H can hold up to 120kg (264 lbs) per lifting column, welders, mechanics, and other industrial workers can guarantee their workstations can hold any project they are working on. Whether they are working with large pieces of metal, wood, or other heavy material, these lifting columns can make it easy for a worker to adjust their space to easily complete their work.
Getting items shipped quickly has become a part of today's shopping culture. The expectation of two-day shipping means that manufacturers and packers need to have workspaces that make it easy to ship fast. Using lifting columns, workers can customize their space, allowing them to get their job done fast!
In laboratories, there is little room for error. When working on a project or experiment, it is important that the environment is just right. With lifting columns, scientists and engineers can adjust their workspaces to ensure their projects are worked on properly. No matter the project, the appropriate workspace will ensure it is executed accurately!
Adjustable Kitchen Countertop
There is a reason we call the kitchen the "heart of the home."And because of that, it is important that it functions the way we need. Adjustable kitchen countertops are an excellent way to enhance your kitchen space. With lifting columns, you can easily raise the countertop for taller chefs, and lower if your child decides to help you as you cook. This feature makes the kitchen usable for every member of the family with the push of a button.
Our TL10H is the perfect lifting column for industrial, home, and office applications. If you need a lifting column that can provide power with little noise, this is the product you have been looking for.
For more information, reach out to your local TiMOTION representative or fill out our inquiry form here.