Society is in constant evolution. Technological modernization affects all sectors of activity that require ever-increasing performance. These new requirements give rise to new needs: speed, precision, safety, versatility, comfort... Thus, more and more manufacturers are moving towards electric mobility and automation to meet this demand.
TiMOTION specializes in the manufacturing of linear electric actuators and turnkey solutions for complete electric mobility systems. An electric actuator consists of a motor that converts rotation into linear motion. It can be integrated into any type of equipment to push, pull, climb, lower, and tilt a load.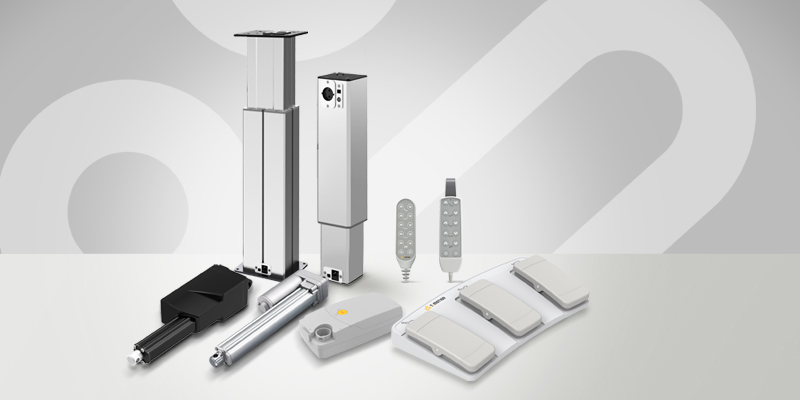 Why you should you use TiMOTION electric actuators for the automation of your equipment? Discover our TOP 10 reasons!
Personalization
The electric actuator's speed, stroke, and fixing can be customized according to specifications.
These options offer easy control and installation. As well as a wide choice of customizable parameters and feedback. This allows you to design a motion solution that meets the specific requirements of your application.
Each electric actuator is designed according to the specific needs of the user and composed accordingly. It's the perfect solution when you need a simple, safe and clean movement with precise and fluid motion control. TiMOTION electric actuators are ideal for all kinds of applications requiring push up to 12,000 N.
Safety and security
The electric actuator can be equipped with different options that provide an additional level of safety and prevent damage to the equipment. Some safety feature options to consider are:
The Thermistor (PTC), called positive temperature coefficient, cuts the motor at a certain temperature to avoid overloads that could damage the actuator.
The Safety nut, integrated in the actuator, allows the load to be handled in case of damage or failure of the main nut.
The Push-Only function prevents a foreign body to be blocked and or crushed in the mechanism of the device when it is lowered.
The Quick Release manually disengages the actuator for quick flattening in case of emergency.
The Overload clutch disengages the motor when the actuator reaches a pre-set load limit to preserve the material. The overload clutch connects and disconnects the motor from the lead screw.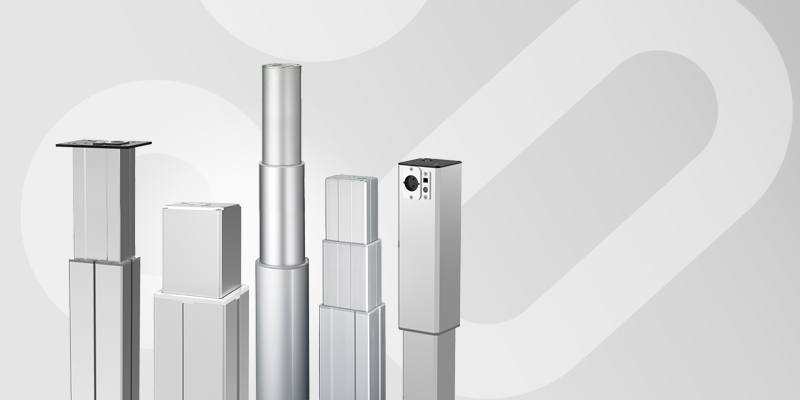 Programming
Thanks to the software in the control boxes, the various parameters of an actuator (speed, stroke, synchronization, etc.) can be adjusted according to the user's needs. It is also this programming that allows the synchronization of several actuators in more complex systems and allows the equipment to benefit from a great autonomy and versatility.
Synchronization
The electric actuator can be equipped with different sensors. This allows feedback to the control box and synchronization of several actuators in a fluid way without jerky movements. Electric actuators with position sensors are required when an application needs high level functions (synchronization and positioning memory).
Hall sensors are magnets mounted on the motor shaft or the spindle. They are activated by a magnetic field that determines the motor's rotation direction and counts the number of rotations.
The Potentiometer is a mechanical sensor that keeps the position of the actuator even when the power is switched off. This makes resetting unnecessary.
The Reed sensor is a magnetic position sensor located on the spindle and not on the motor shaft. This is an alternative to the Hall Sensor.

Variable speed
Thanks to the software configuration and the pitch, the actuator speed can be adjusted.
Long life
Electric actuators are manufactured in such a way to ensure their reliability. There are options that provide additional protection. These options are represented by the letters IP (Protection Index), followed by a digit for solid components (dirt, dust, etc.), and a second digit for liquid components.
Lubrication of the actuators also extends their service life. It avoids friction, regulates the temperature and avoids overheating, which would damage the equipment. It also reduces unwanted noise and vibration.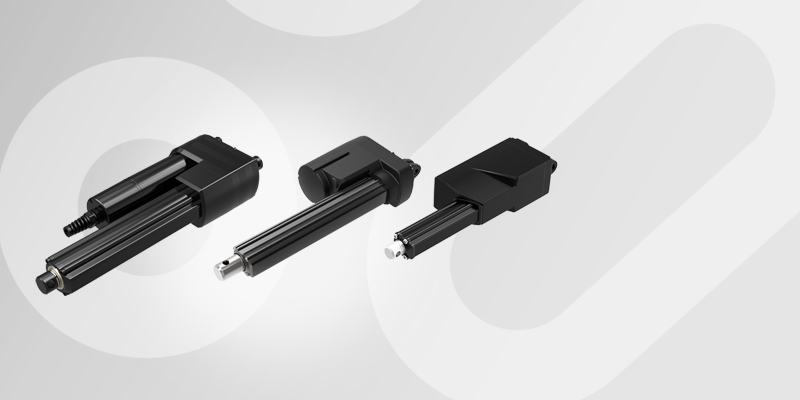 Compact design
Thanks to their compact design, electric actuators can be easily integrated into any type of equipment, including small furniture. Therefore, it is easy to develop systems with several actuators to adjust various elements of the same equipment.
No maintenance
Electric actuators are a good alternative to hydraulic or pneumatic systems as they don't risk oil leaks and don't require pipes or compressors for operation. There is no maintenance, which represents an additional advantage when the mechanisms are out of reach (velux, pergolas...)
Energy saving
Electric actuators consume little electricity, even during standby or when not in use, in comparison to hydraulic and pneumatic actuators. In addition, they allow a high level of process control and planning, particularly in the food industry or on farms. This allows for precise and intelligent use, avoids waste and improves profitability.
Ergonomics and comfort
Electric actuators make it possible to manufacture more ergonomic and adjustable equipment. It adjusts to user's needs with various height and tilt options, improving their comfort and working conditions. They allow the automation of any system, including those out of reach (sky lights, pergolas, air vents, fertilizer spreaders, etc.)
Electric actuators can be used in any type of market: industrial, medical, comfort, ergonomics, etc. Easy to install and use, they allow you to automate and modernize your equipment, enhancing performance and productivity.
For over 15 years, TiMOTION has put its expertise at the service of its customers in order to offer innovative, reliable and quality solutions. Contact our local sales department for more information!
Want to know more? Discover our applications here :
Electric actuators in construction or smart farms
Electric actuators in treatment tables or hairdresser equipment