TiMOTION has been an innovator in ergonomics (Ergo Motion) and customizable office furniture since we burst on to the market 15 years ago. Our innovation stems from our capacity to understand and the ability to adapt our products to our customers' needs. TiMOTION's engineers have developed, and have continuously refined, a wide-range of control boxes – the brains of our linear actuator systems – to ensure a perfect fit for manufacturing applications.
And now, we've done it again with the TC22.
The TC22 control box supports TiMOTION's hallmarks: customizable software and flexible configuration options, as well as individual, synchronized, or simultaneous movement.
With four (4) motor-driving channels and two (2) hand control interfaces, the TC22 is suitable for a wide range of ergonomic height-adjustable table applications. It incorporates all the appealing features, such as a built-in T-touch (anti-collision) sensor, Bluetooth, external battery option, and 0.1W low standby power.
The TC22 control box is versatile and integrates with a wide range of applications, including:
Control room tables

Industrial tables

Buffet bars

Kitchens

Medical Imaging Systems

High-end tables
Specially designed for adjustable height application, the TC22's software automatically detects the number of motors after reset. The TC22's two (2) hand control ports also make it suitable for two (2) independent systems.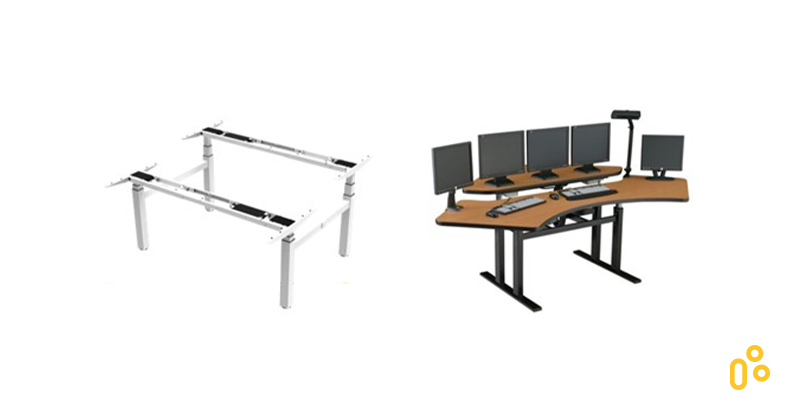 The TC22's hand control ports can be synchronized or independent.
For cable management, the TC22's unique grooving system and slidable cover allow users to freely arrange cable exits while concealing all cables and connections to optimize space and maintain a graceful exterior.
The TC22's grooving system and slidable cover retain a tidy look but make the most effective use of its space.
Key TC22 features include:
Quick start

Supports t-touch / Bluetooth built-in, charging accessory and TBB9

Cable groove system

4-Columns in Sync

Built-in T-touch (anti-collision sensor)

Support charging accessories (USB or Wireless)
This latest generation TiMOTION control box makes 0.1W low standby power standard. Each TiMOTION control box includes a built-in SMPS (switched-mode power supply) transformer to ensure safe and efficient power conversion. With the TC22, you can effortlessly utilize all the features you want for your sit-stand desk with ease.
Did you know that TiMOTION provides complete and flexible solutions for office furniture applications? This allows for high mobility, flexible options, and smooth movements.
Click here to learn more about the TC22 or contact us today to learn how it can fit your ergo application needs!