Have you dreamed of being able to sit or stand anytime when sitting at your desk during a workday? Are you tired of sitting at your desk for extended periods?
An electric desk lift or a height-adjustable desk is one of the best ways to ensure maximum comfort and optimized productivity. When searching for your results and selecting a height-adjustable desk, it is common to feel overwhelmed by the multiple possibilities. Here are the five most common questions when you're switching to a sit-stand solution.
Q1. How Does an Electric Desk Lift Work?
An electric desk lift is powered by electric lifting columns that allow your desk to be converted into a standing desk. These columns replace the traditional stationary legs of your desk, and the control system will enable the user to adjust the desk's height.
Desk movement can either be controlled by the press of a button or, more innovatively, through a Bluetooth app with user-defined memory presets.
Q2. What Components Does an Electric Desk Lift Need?
The structure of a height-adjustable desk includes two primary components: electric lifting column framing and a fully functional control system.
The desk frame can be raised or lowered through a compatible control system connected to a control box.
TiMOTION is proud to offer a wide range of frame kit solutions to satisfy the unique needs of different ergo applications. Our height-adjustable frame kits are available in multiple colors, sizes, and configurations. We offer a vast of products as below:
Height-Adjustable Desk Kit
• TEK22 is slim yet sturdy. Its steel frame maintains high strength and stability while supporting a load of up to 200kgs.
• TEKaiir is revolutionary and lightweight. Its lightweight frame makes transportation and assembly more effortless and convenient without compromising strength.
• TEK30 is elegant and multi-functional. It is designed to provide the necessary ergonomics for constant use in various settings, including offices, reception areas, workshops, and dining rooms.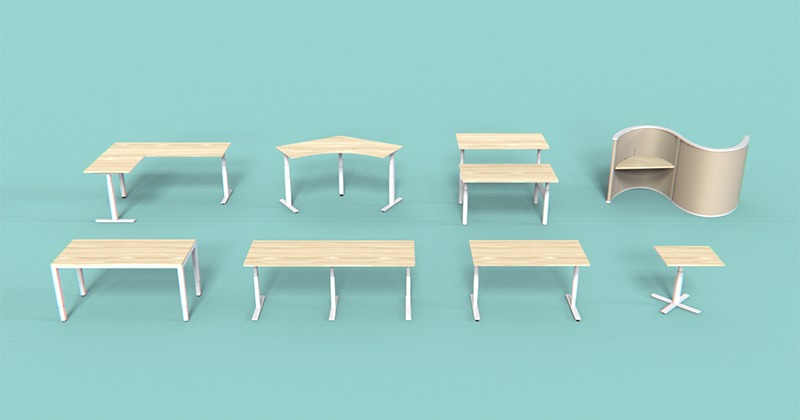 Control
• TDH18P includes up to 3 memory presets, which is ideal for users with multiple preferred heights. It is also compatible with a Bluetooth adapter, allowing the user to control the desk height via the STANDUP PLS app.
• TDH27P is specially designed for industrial workstations. Featuring IP66 rating and ESD protection, it is highly suitable for grease and dust-filled environments. Its large, embossed buttons make it easy to control, even with gloves.
• TDH24P is simple yet stylish. Its elegant wood façade appearance adorns your environment, enhancing the user experience with adjustment of the desk height by a simple tilt.
• TDH29 is a two-button hand control featuring a streamlined design that creates an effortless user experience. It also offers an optional lock-out switch to prevent potential equipment misuse injuries.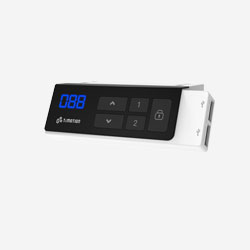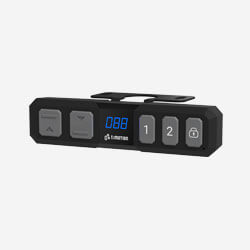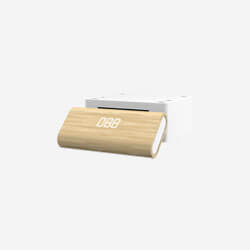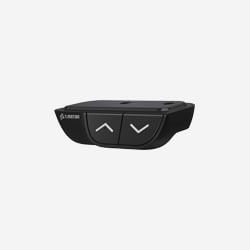 Control Box
• TC15S is a new generation control box for electric desk lift applications. It has a 2.5A SMPS integrated transformer that can incorporate voltage input from 100V to 240V, an optional built-in t-touch®, Bluetooth, and supports a 5V/2.1A charging current for wireless & TFA series chargers. TC15S has all the functionalities needed to power a height-adjustable desk.
• We highly recommend the TC22. It has a four-motor-driving channel, built-in Bluetooth to adjust the desk height via the mobile app, a t-touch® sensor option to protect the desk from collisions, and a stand-alone battery option that ensures ongoing height movement when facing power shortage. TC22 also features a unique grooving system and sliding cover to manage cables, resulting in a sleek and tidy appearance.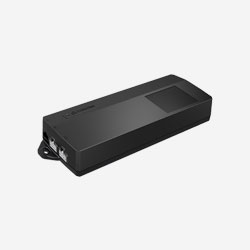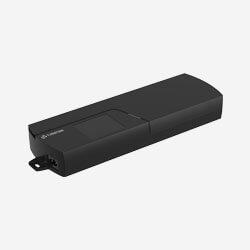 Q3. How Much Energy Does an Electric Desk Lift Use?
Contrary to popular belief, an electric desk lift won't drain your electricity. Most height-adjustable desks will only use approximately 150watts when in active use and a mere 0.2watts on standby mode.
To save energy and reduce carbon emissions further, all TiMOTION height-adjustable desks provide an efficient standby power consumption of less than 0.1watt.

Q4. What Are the Benefits of an Electric Desk Lift?
Electric desk lifts have various benefits, including ease of use, quick position change, better physical and mental well-being, and increased work productivity.

Ease of Use
Compared to manually adjusting your desk to the ideal height, utilizing an electric alternative is more convenient and efficient. You can go from sitting to standing with a simple touch of a button. Some height-adjustable desks come with options for advanced controls that allow you to set your preferred heights, enabling users to enjoy the flexibility of a shared space.
Quick Position Changes
Height-adjustable desks move quickly and require little effort to transition from seated to standing in a matter of seconds. They are the perfect solution for users who have to change the desk's height several times a day.
Promoting Health and Productivity
Alternating between sitting and standing positions can help improve blood circulation and reduce shoulder, neck, and upper back discomfort.
Standing up can keep you focused, improve your mood, and avoid distraction, resulting in increased productivity.
Research has found that people using adjustable desks at work are more engaged, demonstrate better performance, and indicate a lower level of stress and fatigue, resulting in higher overall job satisfaction than those sitting all day.
Further reading: Improve Your Posture With An Ergonomic Workstation
Q5. Why is TiMOTION's Electric Desk Lift the Ideal Desk For You?
Founded in 2005, TiMOTION offers a wide range of height-adjustable desk kits to fit the unique needs of different ergonomic applications. We aim to fulfill our customer's needs by providing them with easy-to-assemble, high-quality, and customizable desks.
Easy-assembly
The setup process is simple and stress-free. Thanks to our patented pre-assembled packaging design, you can assemble the frame in a few minutes.
High-quality
Our electric desk lifts undergo rigorous testing to ensure strength, safety, stability, and functionality. The soft-start and soft-stop technology allow users to enjoy smooth movement with the press of a button.
High-customization
Our height-adjustable desks are available in multiple colors, sizes, and configurations with different styles of columns and optional accessories to enhance the end-user experience. We offer customized software programming for control boxes to ensure compatibility with your system's components.
Further reading: Electric Actuators For Ergonomic Sit-Stand Desks
Do you want a height-adjustable desk to help boost your health and productivity?
TiMOTION offers an extensive range of these desks. Visit our website to find the one that's the most suitable for you.