TA41
Series
Lineaire actuators
De TA41 is een elektrische lineaire actuator, ideaal voor medische apparatuur en in het bijzonder voor tandartsstoelen en rolstoelen. Dankzij zijn compact formaat, heeft uw medische apparatuur slechts weinig plaats nodig en is een duwvermogen tot 8.000N mogelijk. Met de TA41 zijn meerdere opties voor kabeluitgangen mogelijk.
Algemene kenmerken
Max. belasting: 8 000 N (Duwen); 4 000 N (Trekken)

Max. snelheid bij maximale belasting: 4.3mm/s

Max. snelheid in onbelaste toestand: 39mm/s

Ingetrokken lengte: ≥ Slag + 163mm

Slag: 25~1000mm

Uitgangssignalen: Hallsensoren, Reed-sensor

Motorspanning: 12/24/36V DC

Kleur: Zwart of grijs

Bedrijfstemperatuurbereik Operationeel temperatuurbereik: +5°C~+45°C

Ideaal voor tandartsstoelen en rolstoelen
Standard Dimension (mm)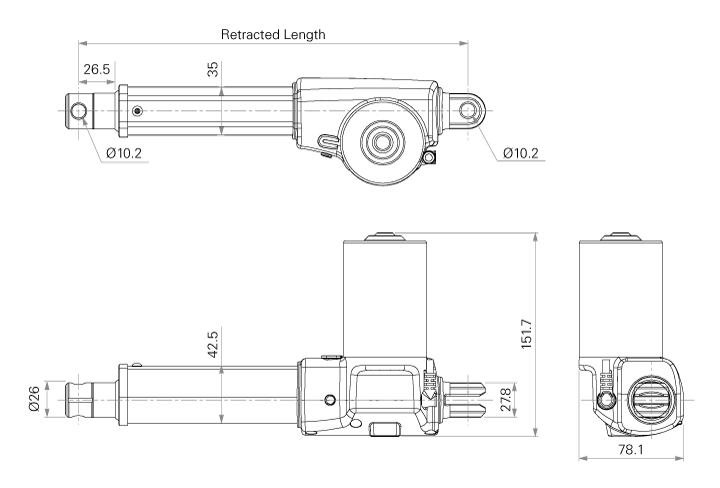 Note: The above dimension is with motor cover.
Downloads