Controles
TFS6
Series
Controles
Adicionar a favoritosAdicionado
The wireless TSF6 foot switch is designed to be used with TiMOTION's control box and handset.
It can facilitate the control of hospital beds, dental chairs, home care, treatment couches and examination tables.

The TSF6 foot switch is extremely practical in that it can adjust the height of the patient, the headrest, the footrest or slope simply by pressing the pedal. Additionally, it has ten buttons that can be programmed to your customization.

Due to its versatility, the TSF6 foot switch can also be used in various industrial applications.



Recursos gerais
Color: Black or grey
Maximum available buttons: 10
IP rating: Up to IP66
Options: Wireless or cable control
Standard Dimension (mm)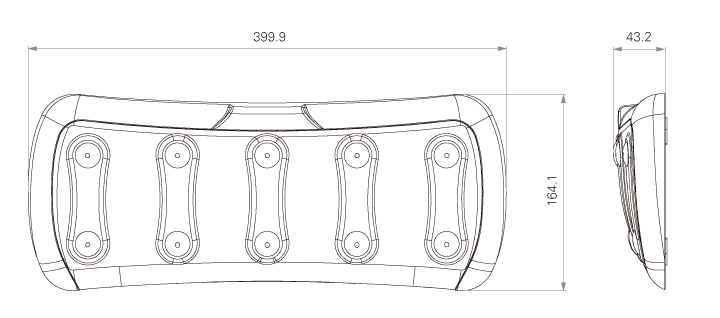 Adicionar a favoritosAdicionado