TiMOTION supports the robotics students at the Technical University Delft by providing them with an industrial electric lifting column to automate container twist lock handling. Robust and stable, our electric linear actuator met all their expectations!
Technical University Delft, a world-renowned engineering university
Technical University Delft is the oldest and largest public university in the Netherlands. It is one of the top 10 engineering and technology universities in the world and educates 26,000 students every year.
Today, we are following six students in their 3rd year of a Bachelor Robotics Minor. Specializing in computer science, industrial design engineering, electrical engineering, mechanical engineering, and aerospace engineering, we accompanied them in their final project, which consisted of designing an automated twist lock handler to link transport containers.
The automation project of the robotics minor students
Indeed, twist locks are systematically used in maritime transport to secure containers. These devices are used to secure the containers together during transport and then unlocked at the time of unloading.
Currently, locks are locked and unlocked manually, which is not always easy. Therefore, the students chose to get involved in a project initiated by the German industrial group Siemens, which consisted of the design of an automated twist lock handler to reduce the tediousness of the handlers' tasks and preserve their safety.
For these students who are passionate about robotics and want to work on concrete projects that can be used in everyday life, the choice of their client was obvious. Their objective was to design a prototype to demonstrate the feasibility of their automation project.
For this project, the team needed an actuator to move the latch to the container that could handle high loads and operate in an industrial environment such as container ports.
"We chose the TiMOTION electric column because it is very robust and offers the speed and loading characteristics we needed."
- David van der Laan, Electrical Engineer.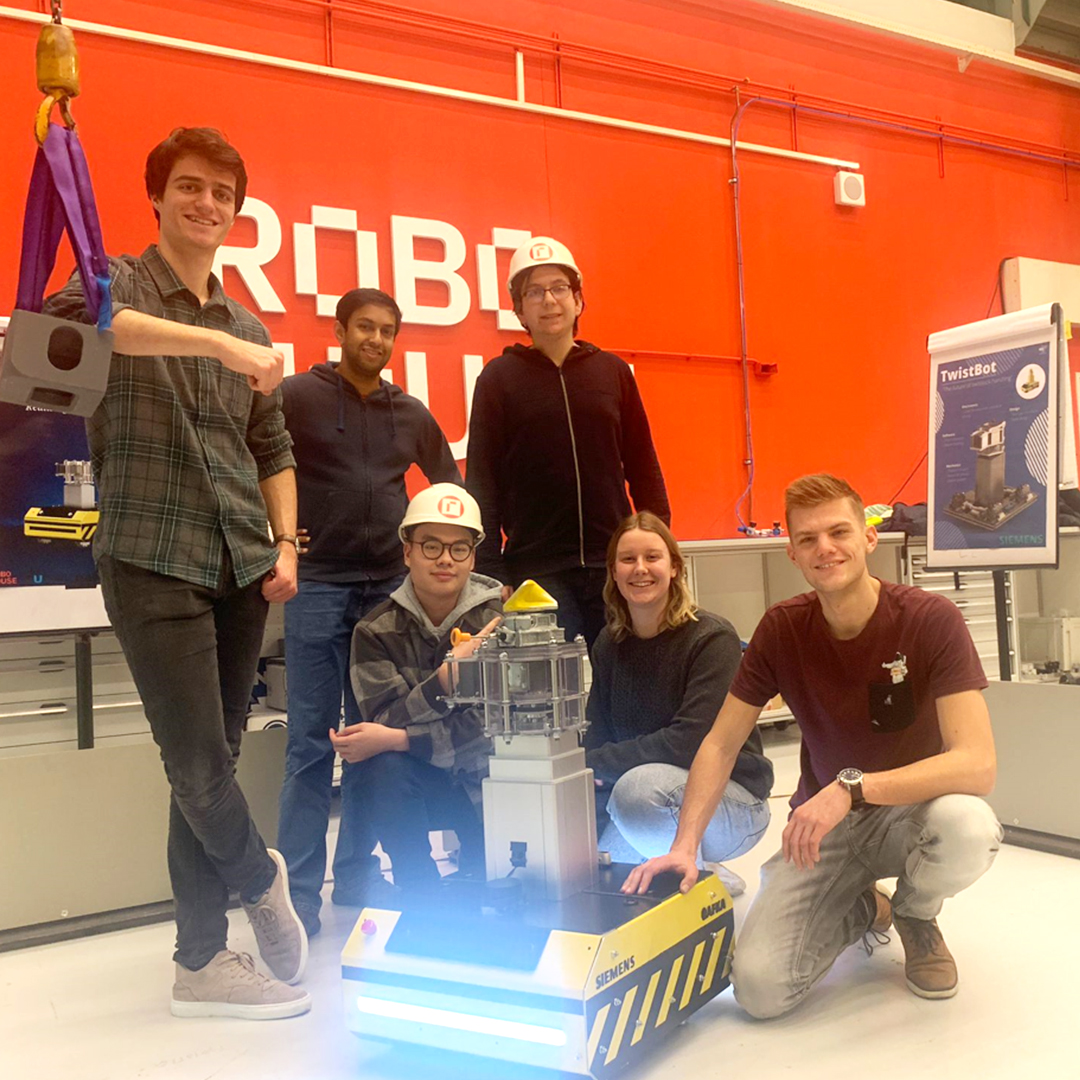 TiMOTION offers a TL3 electric lifting column for the automation of a twist lock handler
The column that seemed to be the most adapted to this project is the TL3 industrial column. Particularly robust and stable, it met all their expectations. Because of this, we offered them the lifting column, which allowed them to carry out their project.
Moreover, supplying an electric linear actuator allowed them to save time and secure the feasibility of their project. By relying on TiMOTION's expertise, they were able to benefit from a reliable solution while avoiding the design of a complex and uncertain mechanism.
"Choosing the TiMOTION column allowed us to project ourselves into the feasibility of future mass production since the electrical lifting columns
have already been proven time and again in the industrial sector." - Siddharth Dixit, Aerospace Engineer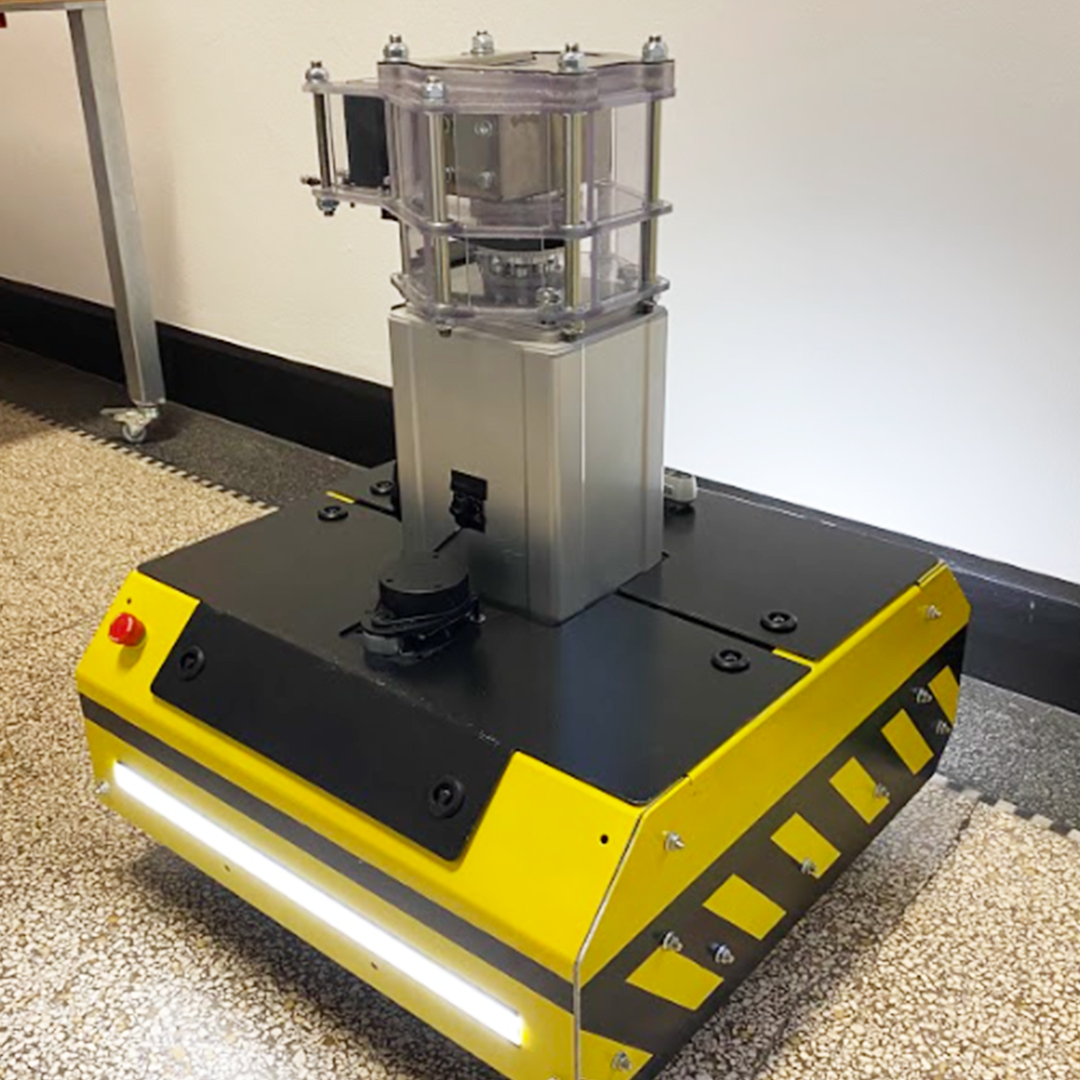 Conclusion of the project and result
The group of engineering students from the Technical University of Delft was very satisfied with the TL3 column. It gave them the vertical linear motion they were looking for and allowed them to demonstrate the feasibility of their concept to Siemens. The durability of this device was a significant point of their concept because of the high loads it had to support.
They noted the ease of installing the column, which allowed them to move forward quickly with their project. Furthermore, this TiMOTION lifting column had already been proven in many industrial applications before, they could rely on our expertise and move forward with confidence and credibility.
They have had a positive and enriching experience and can be proud of the work they have accomplished! We are happy to have contributed to the successful development of their engineering project.
"This project was a great learning experience, and we are proud of what we were able to accomplish in such a short time!"
- Maurice Verwaal, Mechanical Engineer
TiMOTION supports industrial students in their engineering projects by providing robust, easy-to-install, and easy-to-use electric linear actuators.
Are you a student, and want to develop innovative engineering concepts? Contact TiMOTION today, for the support you need!