Finding mobility solutions for persons with disabilities does not end in the individual's home. Fortunately, public spaces are becoming more and more accessible to persons with reduced mobility. It is equally important that the modes of transportation available to them are designed to accommodate their needs. This is where electric linear actuators can be a tremendous help in outfitting vehicles.
Here are some of the applications within disability vehicles that are made possible by electric linear actuators:
Wheelchair/scooter lifts – Mobility devices are often heavy and bulky. Having a lift installed in one's vehicle is the only logical solution to make travelling easier for the user. Electric actuators make the process of lifting one's mobility device into a vehicle smoother, quieter, and more efficient.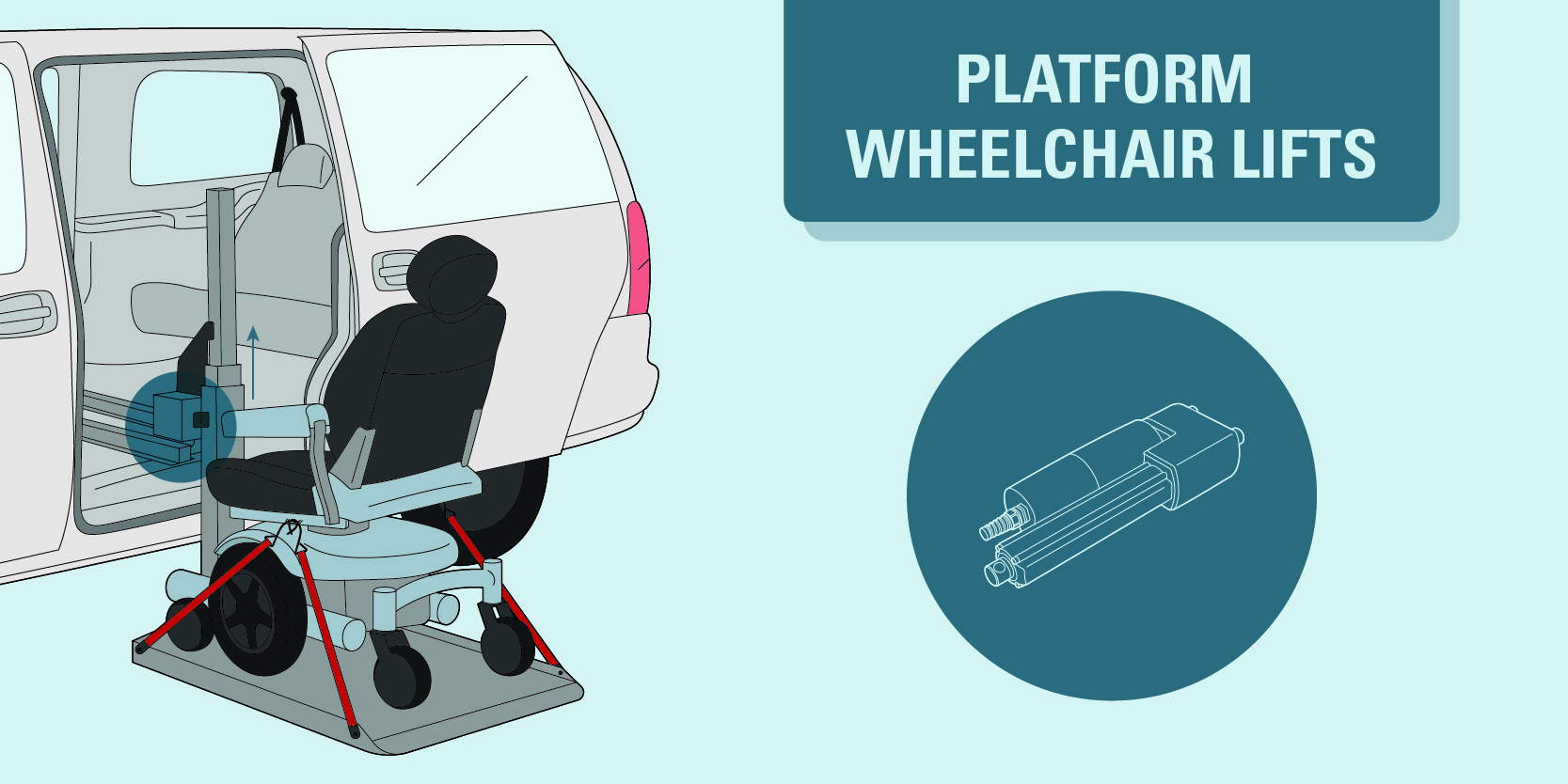 2. Platform lifts – The same can be said for platform lifts, which provide an extra layer of security when transporting scooters or wheelchairs into a vehicle. These lifts steadily raise and lower the rear mounted platform for easy transport.
3. Foldout ramps – Foldout ramps are responsible for folding or unfolding of the wheelchair ramp in order to provide easy exit/entry to the vehicle.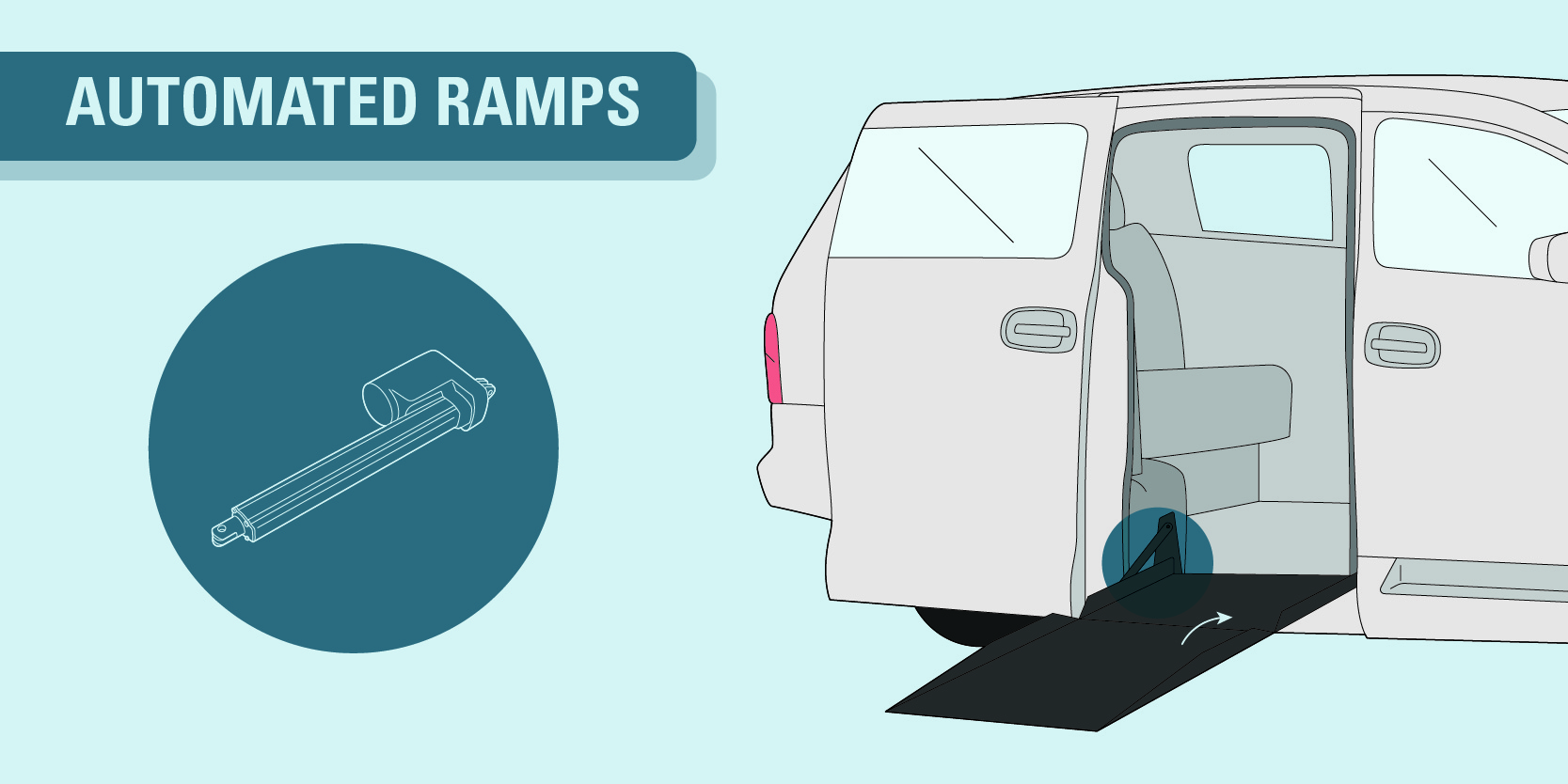 4. Automated doors – A door operated automatically by an electric linear actuator has smooth and effective movement. This helps disabled users by reducing the activity they need to perform to enter or exit their vehicle.
5. Curb-sider lifts – These types of lifts transport mobility devices via a hoist, which is an ideal application for an electric linear actuator. Using this device, the user can position their device adjacent to the vehicle, connect the docking device, and push a button to begin transport of the device.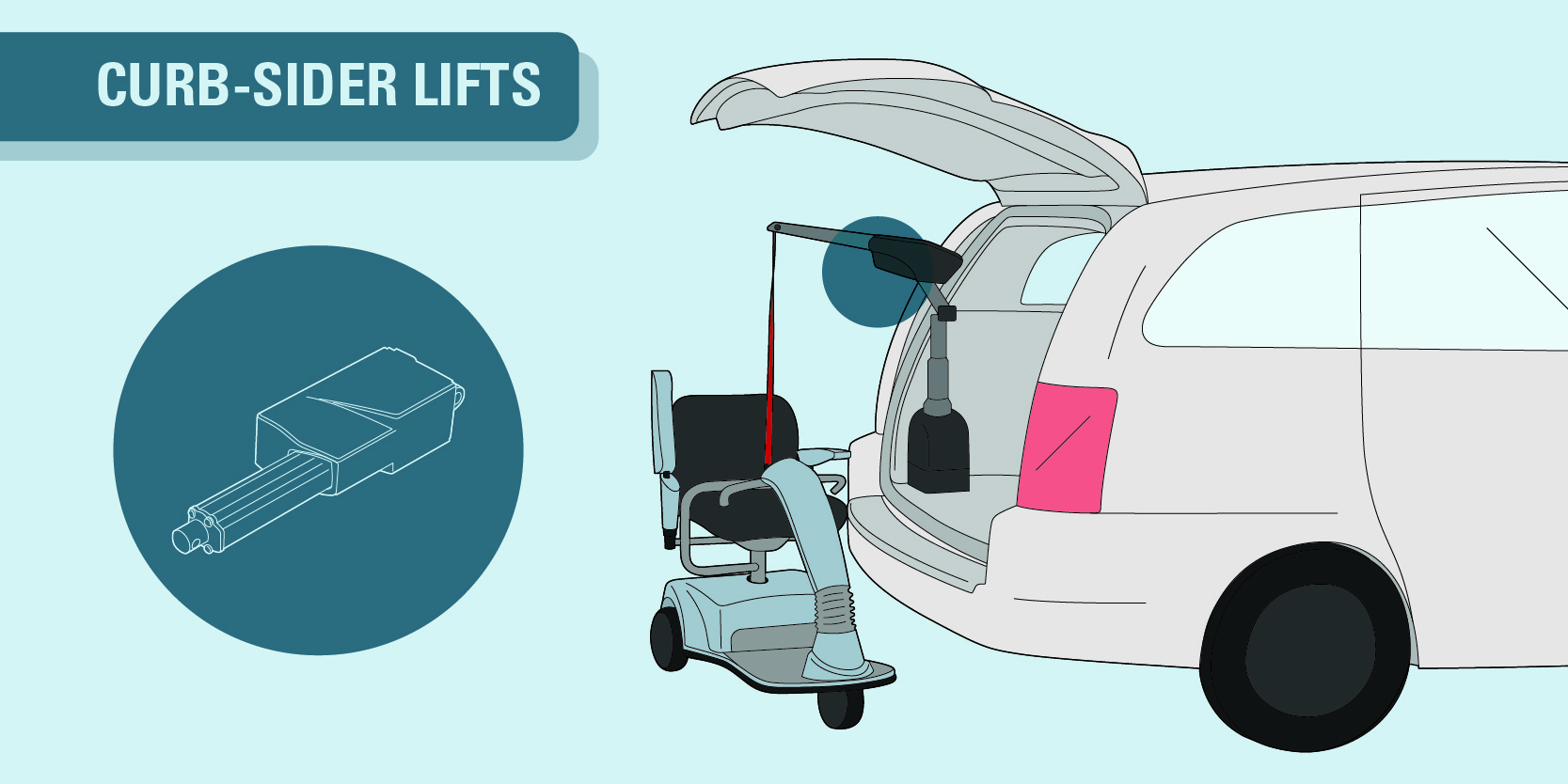 6. Electric side steps – These are another alternative to entering and exiting a disability vehicle. Electric linear actuators can help operate the folding in and out of these steps.
If you're interested in making a disability vehicle stronger, smarter, and more efficient, consider our electric motion solutions at www.timotion.com, or reach out to a sales representative at sales.us@timotion.com.