More companies and industries are investing in equipment automation to increase profits, boost market share, and remain innovative in a saturated competitive market. But automation's benefits go beyond the financial aspect and have a positive impact at all levels of a company's operations.
In this article, TiMOTION provides you with a complete and detailed answer on the benefits of equipment automation, as well as complete, customizable, and easy-to-integrate solutions that will enable you to improve your equipment's performance whatever the sector.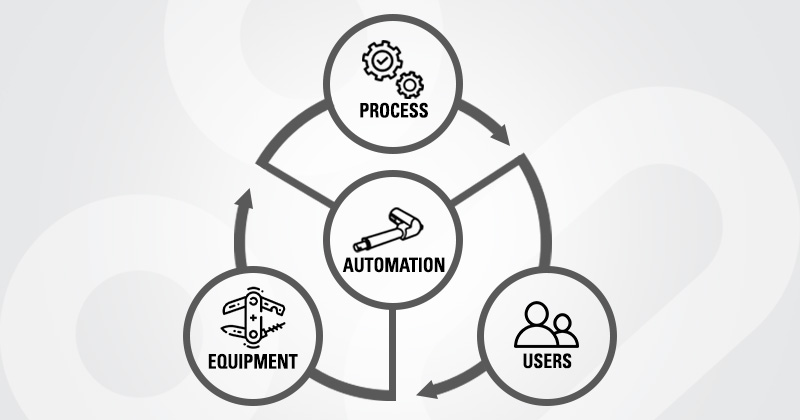 Why automate your equipment?
1. Automate to improve your industrial process performance
Improving security and optimizing human capital
Equipment automation aims to reproduce human gestures more quickly and efficiently. In industry, automation makes it possible to entrust machines with tedious or dangerous tasks, thus preserving users' health and safety. It also allows repetitive or low value-added tasks to be taken over. This offers employers the opportunity to reinvest human capital in more strategic tasks, as well as to promote professional fulfillment and innovation.
Improving productivity and quality
The automation of certain tasks not only speeds up production rates but also limits quality defects due to human error. Productivity and quality are essential factors for any company wishing to remain competitive.
Improving accuracy and optimizing resources
Equipment automation allows industrial processes to be rethought in a precise and intelligent way. By limiting waste, the optimization of resources makes it possible not only to reduce the environmental impact, but also production costs, which can sometimes be very high, and which could be reinvested in innovative projects.
2. Automate to improve your equipment performance
Improving ergonomics and adjustability
In a world where individuality is omnipresent, equipment users have increasingly high expectations in terms of personalization and comfort. Automated systems make it possible to meet these expectations by bringing adjustability and ergonomics to your equipment.
Automated systems allow all users to adapt equipment to their personal use in a simple way, according to age, size, or mobility.
In the medical sector, adjustable hospital beds, treatment tables, nurses' trolleys, or other furniture not only help to maintain patient safety and comfort but also offer nursing staff the possibility of adopting an ergonomic posture and reducing fatigue and muscular pain. These are essential parameters when you know how tough healthcare professions can be.
Improving comfort and accessibility
Both at home and in public, equipment adjustability makes it possible to provide more comfort and accessibility to users. Relaxation beds and automated recliners offer everyone the possibility of adopting the most comfortable posture.
Accessibility is also a major issue. In today's society, it is essential to offer accessible services for everyone. Worktops, shelves, and variable-height furniture make it possible to adapt environments to all types of individuals. These systems are particularly suitable for children, the elderly, or people with reduced mobility.
Improving versatility and functionality
Adjustable automated systems also allow you to add more value to your equipment and make it versatile and multifunctional. Bar tables, side tables, dining tables, and box-beds allow you to optimize spaces, but also bring more functionality and practicality to users.
3. Automate to improve user performance
Although automated equipment is also intended for household use, it is most often used in the workplace. For good reason. Health at work is now a major concern for employers and small business owners in all sectors of activity. How can health and safety at work be improved to increase performance and productivity? The answer lies in the ergonomics of environments and the adjustability of equipment.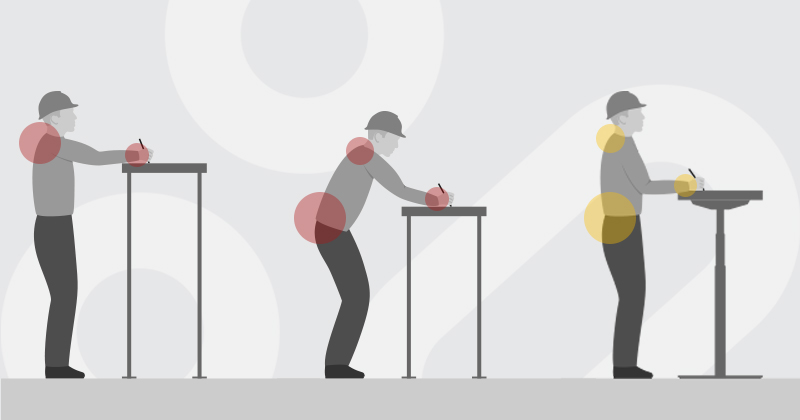 Encouraging the adoption of an ergonomic posture
Today, many employees are absent, late, or less productive due to illnesses related to poor posture at work. This can become disabling in the long term.
Automation of systems allows the design of adjustable and ergonomic equipment to have a positive impact on an employee's well-being, on individual performance, and employee absenteeism.
Improving well-being and limiting musculoskeletal disorders
Adopting an ergonomic posture allows for better blood circulation and brain oxygenation, which reduces fatigue and promotes concentration and reactivity. It also reduces musculoskeletal disorders, such as lumbar pressure and neck tension, which are often responsible for a lack of motivation or low productivity.
Adjustable and ergonomic equipment offers the ability for employees to work in the best conditions of comfort and accessibility and to optimize their performance.
The automation of equipment offers many advantages at all levels of the company. It improves the performance of industrial processes, equipment, and even users, by providing them with adjustability and ergonomics. Slow, tedious, and dangerous manual systems no longer have a place in a market where comfort and ease of use are the main priorities.
How to automate your equipment easily?
Technology and technical progress have made it possible to develop simple, reliable systems and easy to integrate solutions into any type of industrial, medical, or comfort equipment. These are electric linear motion systems. They can be operated by one or more electric linear actuators, but also by electric lifting columns or gear motors, which provide smooth and silent automated movements.
1. What is an electric linear actuator?
An electric linear actuator is a device consisting of a motor that converts rotating motion into linear motion. It allows a load to be pushed, pulled, raised, lowered, or tilted simply and safely.
Combined with complementary technologies, such as control boxes, hand controls, and other accessories, electric actuators offer complete and easy-to-use solutions to automate your equipment.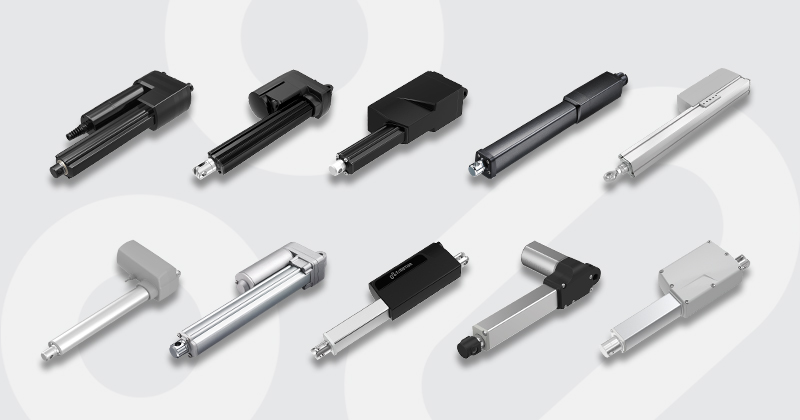 2. How to choose the right device?
There are all kinds of electric actuators: parallel, right-angled, or in-line. Choosing the right device for your equipment depends on several factors:
The load to be moved
The required speed
The necessary duty cycle
The space available in your equipment
The environment in which it is located
Please consult our detailed guide to choosing the right electric linear actuator for your equipment.
Other devices such as electric lifting columns and gear motors can be used for equipment automation.
3. What is an electric lifting column?
An electric lifting column consists of an electric actuator integrated into a telescopic tube. The actuator provides the push and pull, and the telescopic tube provides guidance. Its design provides a reliable vertical movement that is sometimes more suitable for the height adjustment of certain industrial, medical, or comfort equipment.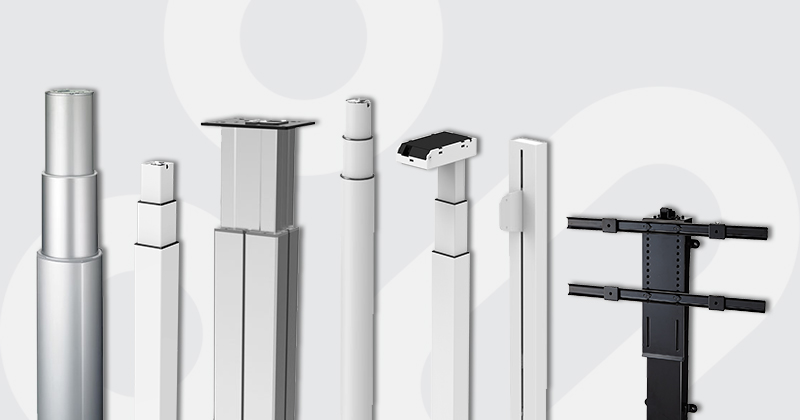 Please consult our complete guide to know everything about electric lifting columns.
4. What is a gear motor?
A gear motor is a device composed of a motor and a gear reducer that allows the device to reduce the speed of the motor while increasing the torque. It represents a more compact and versatile solution for the automation of certain equipment.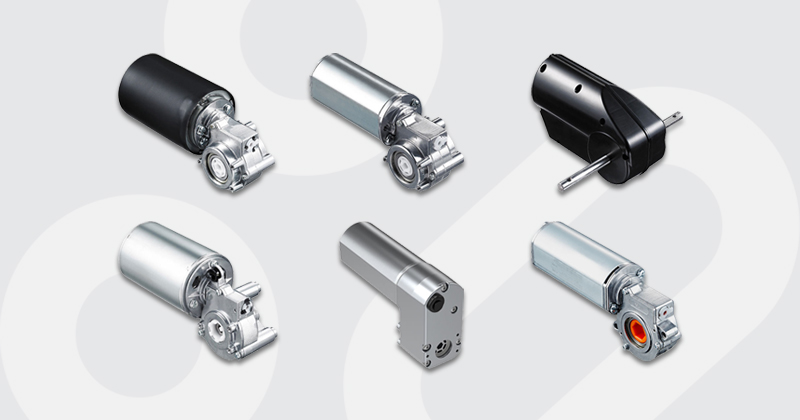 5. Complete solutions and complementary devices
Electric linear actuators and lifting columns can be combined with a control box to create complete automation solutions that are easy to integrate. This allows for the synchronization of several devices, the programming of the system, and various adjustment, or memory options. The entire system can then be easily controlled with simple hand controls and can be enhanced with a wide range of accessories for even greater performance.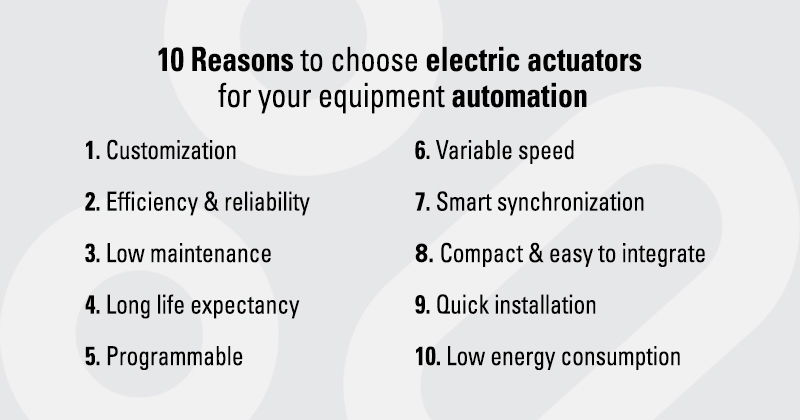 Why adopt electric linear actuators for the automation of your equipment?
1. Electric linear actuators offer a high level of personalization
Electric actuators can be designed according to precise specifications determining the speed, stroke, and device attachment. Other parameters and feedback can also be customized using the control box, making the systems easy to use and to install. Also, the variety of devices and accessories offers an infinite number of compositions to find the solution best suited to your equipment's requirements.
2. Electric linear actuators offer a high level of safety
Electric actuators can be supplied with various options that give them an extra level of safety and prevent equipment damage.
For example, the "push only" feature, during the lowering operation, prevents a foreign object from being crushed when it enters the mechanism. It is found, for example, in leg lifts for recliners or adjustable back rests for medical beds.
The quick-release system allows the actuator to be disengaged manually for quick flattening in an emergency. This option is particularly suitable for adjustable hospital bed backrests.
To learn more about safety options, please refer to our complete guide.
3. Electric linear actuators offer a high level of programming and synchronization
Equipped with computer software, the control box allows the different characteristics of the actuator to be parameterized to adjust to the user's needs (speed, stroke, synchronization, etc.). Also, it is possible to equip electric actuators with position sensors to allow the feedback of position information to the control box and the synchronization of several devices.
4. Electric linear actuators offer a long lifetime for your equipment
Electric actuators are specially designed to cope with undesirable components, such as dust and moisture, thus preserving the mechanism and its reliability. They can also be equipped with an additional Ingress Protection (IP) rating depending on the environment in which they operate. For example, a high IP rating will be particularly suitable if your equipment requires intensive cleaning or if it operates in harsh industrial environments (dirt, dust, etc.).
To learn more about IP, please consult our complete guide.
5. Electric linear actuators are easy to integrate into your systems
Electric actuators are compact devices. Their size does not affect their performance in any way and allows for easy integration into your equipment, including small furniture. When the system requires several devices, this compactness makes it possible to optimize the sometimes-limited space inside your equipment.
6. Electric linear actuators are maintenance-free
Unlike hydraulic and pneumatic systems, electric actuators do not require maintenance, as they are free of any risk of leaks from pipes or compressors. This is an additional advantage when the device is out of reach (Velux window, pergolas). Also, electric actuators allow the stroke to be precisely adjusted to meet requirements, which is not the case with other systems.
7. Electric linear actuators offer a high level of control and planning
In combination with a control box, electric actuators enable the design of intelligent systems with a high level of process control and planning for precise and optimized use of resources.
8. Electric linear actuators bring more performance to your equipment
Electric actuators, electric columns, and gear motors are reliable, durable, and economical solutions for the automation of your equipment.
They allow you to:
Actuate any movement and adapt to any type of environment.
Bring ergonomics and comfort to your equipment to meet your customers' requirements in terms of customization and adjustability.
Stand out from your competitors by offering your customers innovative, intelligent, and modern equipment.
Improve your industrial processes, equipment, and working environments for better performance daily, whatever the sector of activity.
Complete and customizable automated motion solutions
At TiMOTION, we have been putting our expertise and know-how at the service of our customers for more than 15 years with innovative and quality solutions.
We design a wide range of:
Electric linear actuators, electric lifting columns, and gear motors.
Compatible control boxes.
(

Our electric actuators and columns can also be installed in existing systems and

operate with your own control boxes

if required.)

Ergonomic, design, and easy-to-use hand controls.
Various accessories for even more functionality.
These solutions are specially designed for the industrial, medical, and comfort sectors. We offer you complete and high-performance solutions for the automation of your equipment.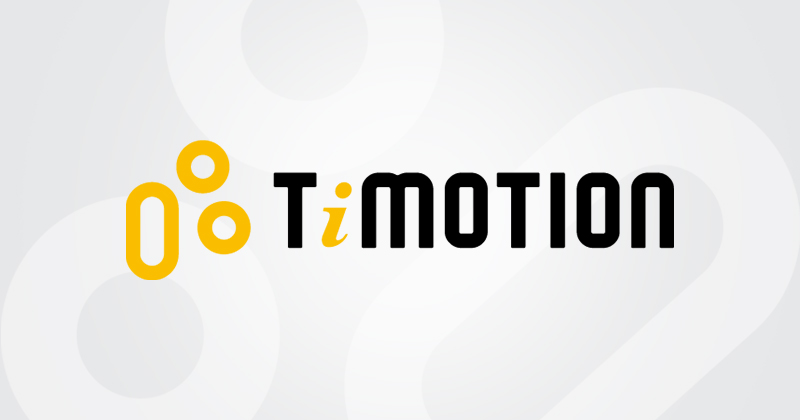 At TiMOTION, everything is adaptable because we know that everything is variable and that the choice of your solution depends on many parameters. Our vertical integration allows us to accompany you in your automation project and to offer you tailor-made and personalized solutions according to your specific needs.
Give a new impetus to your business by offering your customers automated, ergonomic, and high value-added equipment to meet new consumption requirements.
Contact your local sales department and start your project now!