As the medical field continues to advance in order to provide the best possible healthcare to its patients, its important that their equipment advances as well. Lifting columns, controls, and linear actuators are essential for both patient care and employee safety. These technologies allow for enhanced comfort, easy movement, and simple usability.
At TiMOTION, the customizable technologies we provide are an excellent way to enhance hospital beds, exam chairs, and medical carts. See how you can ensure the best quality care for your patients and safety precautions for your employees.
Hospital beds are an essential piece of equipment in the medical field. Medical beds allow patients to adjust their position, which helps them relax and get comfortable based on their medical condition. It is important that a medical bed can move easily and have smooth movements as to not hurt the patient.
With the technology of our TL3 three-stage lifting column, we offer stability and smooth movement. This lifting column is available with both traditional and inverted column orientation, improving on your customization options for your medical bed. You can also add the options position feedback, potentiometer, and if you need, you can make this lifting column a direct cut system. Not only that, but the TL3 has the option for multiple cable exits and cable management, allowing you to easily integrate the column into your system as well as keep your space organized with reduced wire clutter.
This lifting column pairs perfectly with our TMH Series, like the TMH1, for movement with a simple push of a button. With 2 or more button options, you can easily customize the types of movement for your hospital bed. Not only that, but this handset is a great choice because it has the option for a hook that allows you to easily hang it to the side of the bed for easy access to both patients and medical staff.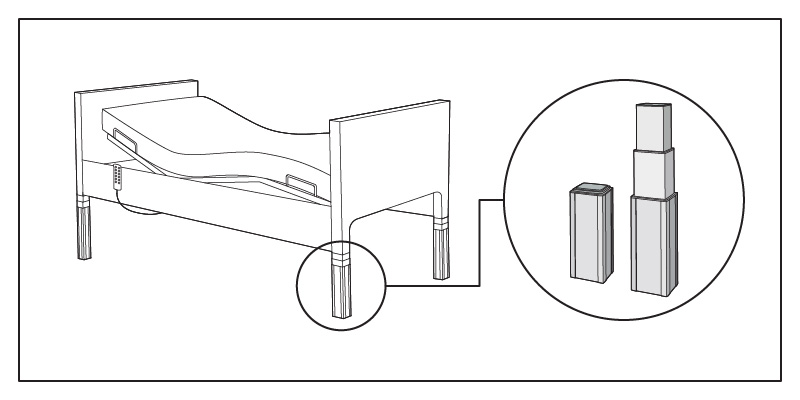 Adjustable exam chairs are a must in today's medical field, especially for dental offices. Having an adjustable exam chair makes it easy for the dental hygienist and dentist to move the patient to an angle where they can easily clean teeth and perform medical procedures.
We offer a multitude of options for lifting columns that are excellent for exam chair applications. Our TL17, TL18, and TL24 are lifting columns specifically designed with the medical field in mind. These lifting columns are designed to lift and lower heavyweights, guaranteeing the safety of your patient. Not only that, but these lifting columns are quiet, keeping your environment relaxing for the patient. Each of these can be paired with one of our handsets, like the TMH9 or TMH12, to move the chair up and down, angle the headrest, and angle the footrest of the chair. With customizable buttons, you can make this handset move your chair exactly as needed.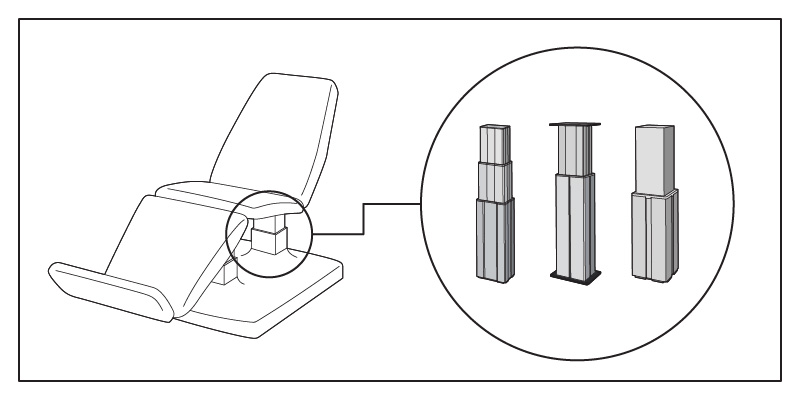 Medical carts are an excellent resource for multiple areas in the medical field. From dentist and doctors' offices to hospital rooms, these movable carts are an excellent tool. With an adjustable medical cart, medical staff can easily move their attached computer monitor up or down depending on whether they are sitting with a patient or standing filling out medical forms. It also ensures medical staff is not straining their back using the cart because they can adjust it to their height.
The TL27 is excellent for medical cart applications. This two-stage lifting column has a wide top and narrow bottom configuration. This configuration allows for a screen to be mounted on top and the narrow part of the column to be placed inside the cart. Not only that, the TL27 is equipped with an AC plug for users to connect their computer directly into the device.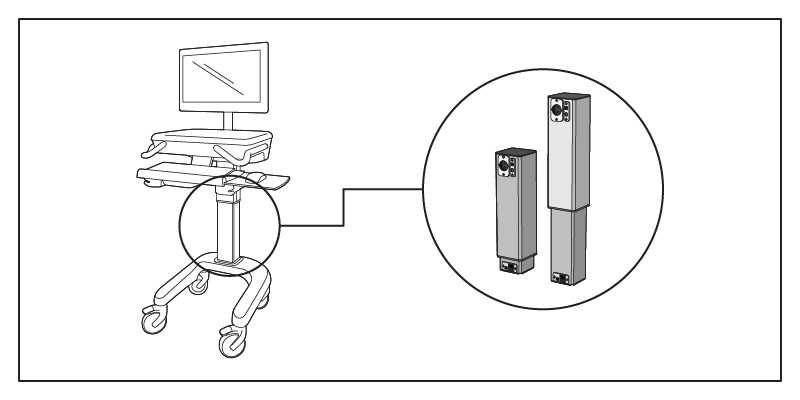 It is important in the medical field that doctors and other medical staff have the proper equipment necessary for a comfortable and safe environment. As medical practices continue to evolve, their equipment needs to evolve with it. Hospital beds, exam chairs, and medical carts require tools that are practical, efficient, and safe. At TiMOTION we provide high-quality products for medical applications.
For more information on how to enhance your hospital or doctor's office, click here.