Equipment automation with electric linear actuators in the healthcare industry has led to numerous improvements. These technology advancements have done more than cure time- consuming tasks and inoculate medical professionals against inefficiency. These advancements have helped avert many detrimental outcomes.
Today's medical professionals have long ago abandoned the oral mercury thermometer in favor of the non-contact, multifunctional infrared digital thermometer. The healthcare industry has similarly embraced electric motion technology in general, and the electric linear actuator specifically, as a means to save time and effort, which can ultimately help save lives.
What is an Electric Linear Actuator?
An actuator is a device that converts a source of energy into a physical-mechanical motion. A linear actuator is an actuator that can move something in a straight line.
Compared to the other two typical energy sources for actuators – hydraulic and pneumatic – electric actuators are the most reliable and require almost zero maintenance. Electric actuators are also often far less expensive than their pneumatic counterparts. It's also much easier to integrate positioning feedback into an electric solution over pneumatic or hydraulic actuators.
An electric linear actuator converts an AC or DC motor's rotational motion into a linear motion to effectively make products that can pivot in various directions. DC voltage is generally regarded as much safer.
Electric Linear Actuators in Healthcare
The adoption by hospitals and healthcare facilities of electric motion and electric actuator technology that is safe, efficient, and easy to use has revolutionized medical professionals' ability to provide quality patient care. Utilizing products that can lift, tilt, push, and pull in various directions to make patient movement easier or allow better staff access to optimizes patient care and improves the quality of life.
From lift chair and patient hoist actuators to hospital adjustable bed actuators, TiMOTION has provided manufacturers with a comprehensive selection of low-noise, stable, water-resistant, and high capacity linear actuator solutions. These actuators are medically recognized linear motion products that have been designed – per the Ingress Protection (IP) rating system – specifically for the healthcare industry, hospitals, nursing homes, treatment centers, and home care.
Tools of the Trade
Access to the right tools greatly enhances medical professionals' ability to treat patients. These tools, powered by electric motion and linear actuation, have become a linchpin to quality, efficiency, and even life-saving patient care by increasing efficiency and decreasing unnecessary fatigue.
Medical carts allow caregivers to attend to their patients in a comfortable and safe environment. Medical carts are an excellent resource for multiple medical settings, from dentist and doctor's offices to hospital rooms. As we've told you ergonomics has been recognized as an essential aspect of workplace harmony in healthcare. Ergonomics uses knowledge from anatomy, mechanics, physiology, and psychology to optimize human energy use. Something that is "ergonomic" is designed for safe, comfortable, and efficient use.
TiMOTION's electric linear actuators and lifting columns allow the design of adjustable and ergonomic medical equipment that meets the medical sector's exacting requirements. They enable medical caregivers to move and maneuver around the patient by adopting an ergonomic posture while also minimizing fatigue and pain related to poor posture that could affect the caregiver's health and ability to deliver quality care.
More ergonomic movement and less strain on the patient caregivers can prevent or mitigate workplace injuries. This can save healthcare providers thousands of dollars from workers' compensation claims and injury-related lost work hours.
Our electric linear actuators allow us to adjust the height of medical carts and side tables to adapt to the user's height. The height adjustment allows the medical professional to use the cart or table to adopt an ergonomic posture and limit fatigue and potential musculoskeletal disorders.
TiMOTION's Solutions
At TiMOTION, our Care Motion line offers a wide range of electric linear actuators and lifting columns adapted to the medical field. TiMOTION's mission is to provide intelligent, turnkey, and complete solutions that can be easily integrated into all medical equipment.
Our robust solutions have proven their reliability for medical carts, as well as medical exam, massage, therapeutic, or osteopathy tables, among other equipment. Our solutions are also tested numerous times according to applicable medical standards to ensure the equipment's safety.
TiMOTION's TA16 series linear actuator is similar to the TA2 linear actuator but is specifically designed for low-noise medical applications where a compact linear actuator is needed. This durable actuator is perfect for consistent use and is built to last. It is available with optional IP66 protection and Hall sensors for position feedback.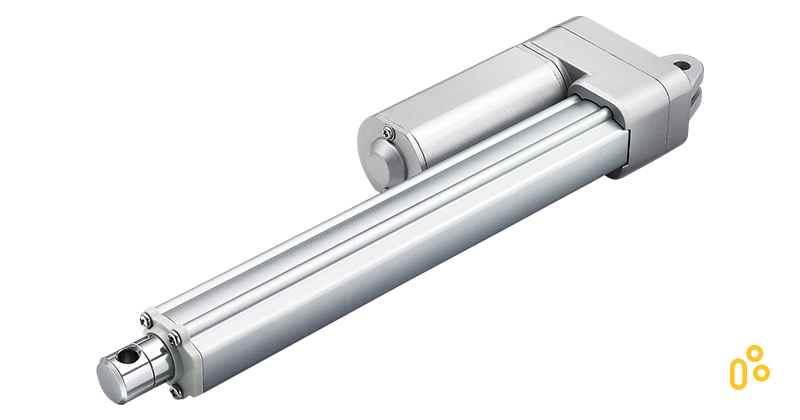 Both our TA16 and TA29 electric actuators are particularly suitable for tilting functions. Compact and quiet, they integrate easily with equipment and ensure patients are not disturbed by mechanical noises.
One of the main differences between the TA16 and the TA2 series is the TA16 has plastic gears, and the TA2 series has metal gears. As a result, the TA16 is quieter. Most medical actuators have plastic gears since noise suppression is a critical aspect of medical equipment.
TiMOTION's TA2P series linear actuator boasts a longer stroke range than the TA16. Both the TA2 and the TA2P are compact, robust, and capable of handling load ratings up to 3500NN (787 pounds) while retaining its compact size thanks to the powerful motor embedded in the actuator. In addition to the high-power motor, the TA2P linear actuator is available with multiple choices for feedback sensors.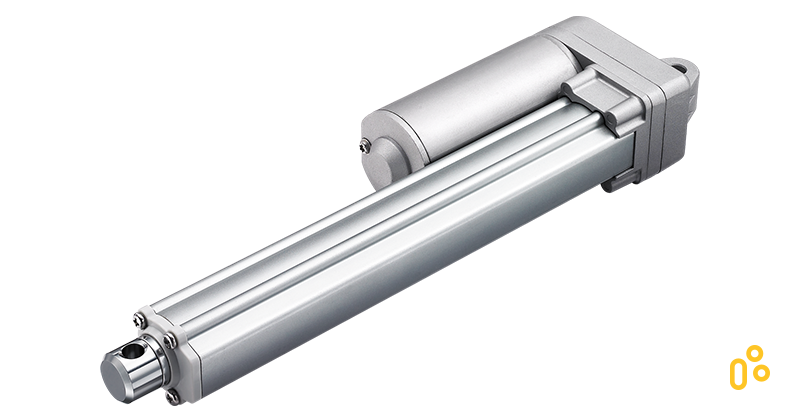 Today, electric mobility has become an industry-standard within the medical field. This mobility is reliable, fast, and precise while providing a higher level of safety and hygiene. It allows medical institutions to ensure optimal quality of care. Unlike pneumatic and hydraulic solutions, electric linear actuators require little to no maintenance and are more economical and environmentally friendly.
To learn more, please contact our sales team.