Various new technologies, ideas, and solutions were presented at Interzum 2019. This year, TiMOTION is focusing on the linear actuator solutions that break the limitations - more compact and powerful design, wireless and flexible operation, and Integrated IoT systems.
Compact and Powerful Actuator Solutions for Comfort Furniture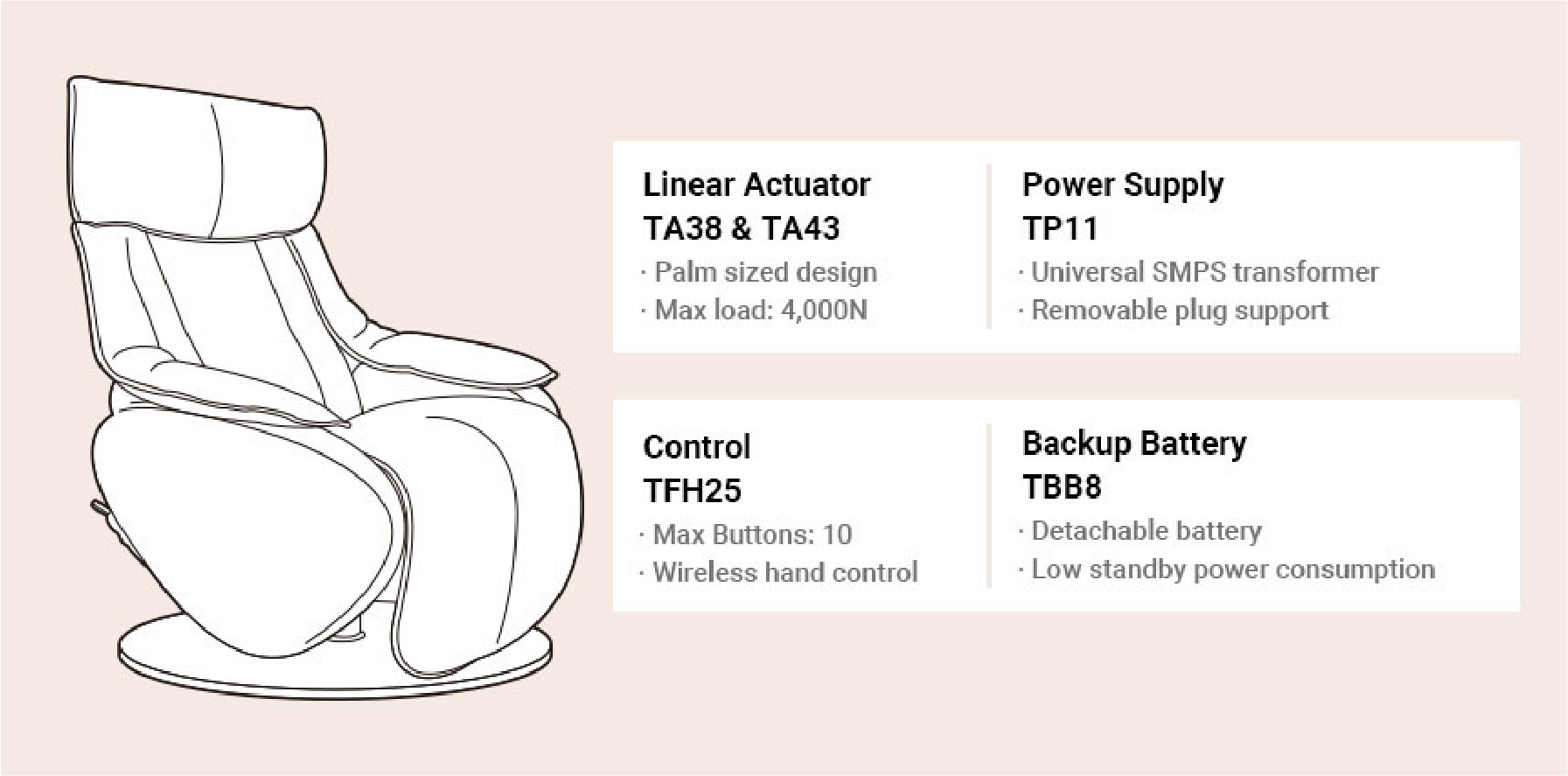 TBB9 – New Battery Technology Make Your Desk Applications Out of Limitation
Want to set your standing desk free? The new detachable battery TBB9 provides flexible solutions for mobile adjustable applications.
You don't have to be limited by the main cable anymore. Simply plug TBB9 into your desk and let's move it!