The TA29 electric linear actuator is designed for medical applications such as wheelchairs, dental chairs, and legs of patient lift systems. It is also relevant for other applications that need an actuator with a compact design.
The TA29 offers several benefits:
Compact design and small installation dimensions
4,500 Newtons in push
Optional Hall sensors for positional feedback
IP66W protection to meet hospitals' rigorous hygiene standards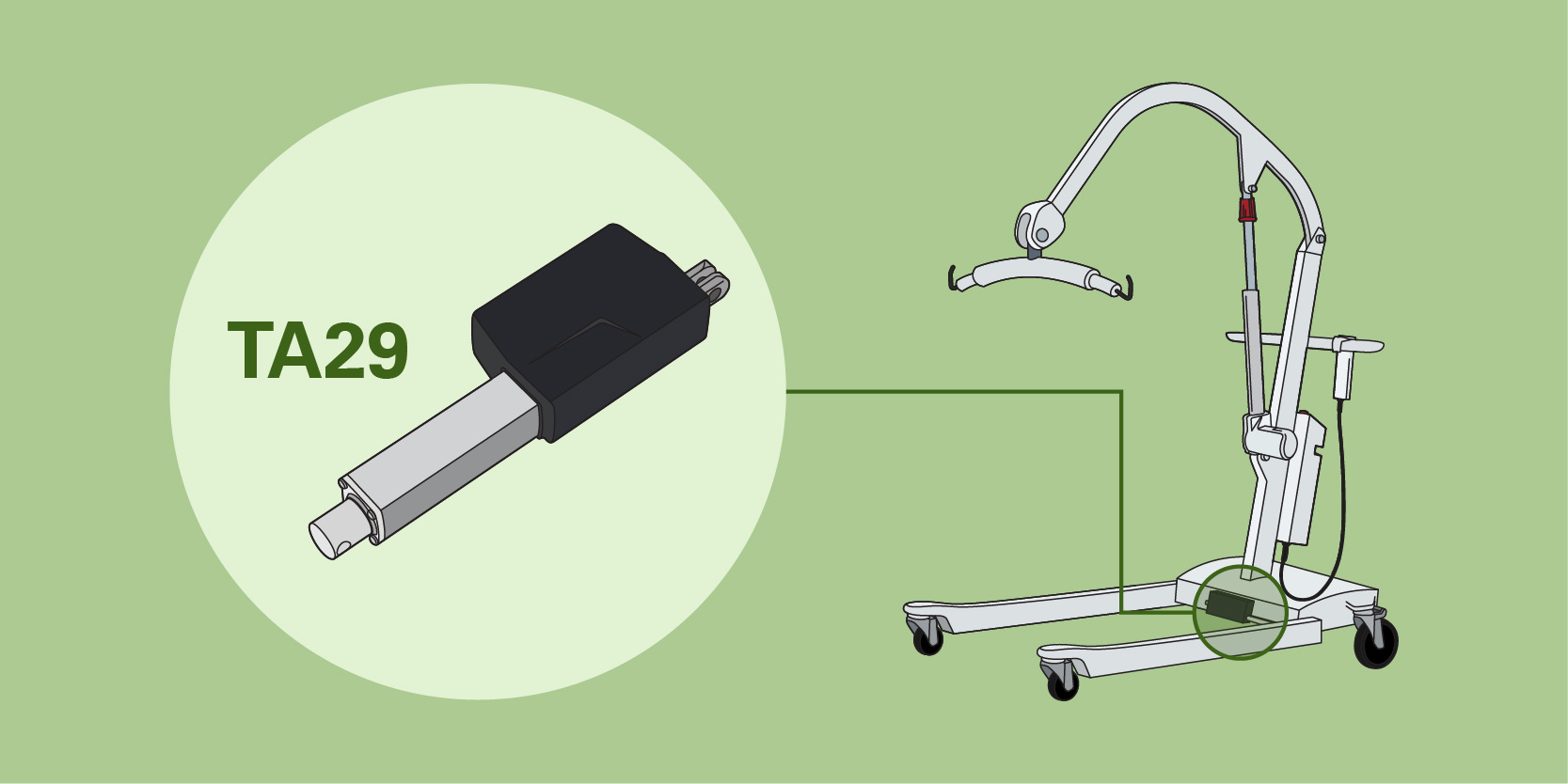 Our TA29 is compatible with all our control boxes and handsets, allowing seamless integration. For example, combined with our TC20 and our TMH3, users can easily manage the position of the patient hoist leg system.
Persons with disabilities could also have a comfortable lifestyle with this improved system.
The goal is to maintain and offer a better quality of life to users.
For more information about our actuators, contact our sales team.